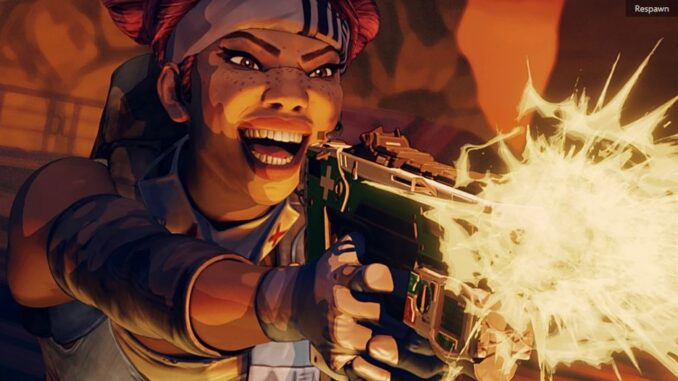 Back in early 2019, Combat Medic Lifeline is one of Apex Legends' most popular and beloved characters.
However, much has changed since that time. Many seasons have passed, metas have changed, and new Legends have arrived to grace us with their presence. As a result, Lifeline has become less desirable, with a relatively low pick-rate of 4.3 percent in Season 13.
There is good news for Lifeline fans. As patch 13.1 approaches in June, leaks indicate that Lifeline will be buffed this season. While the data-mined buffs aren't game-changing, they should help Lifeline gain a more stable position.
Lifeline Buffs leaked for Apex Legends patch 13.1
According to Reddit user 'Osvaldatore,' Lifeline is likely to get a buff in the next Apex Legends Season 13 update.
Lifeline buffs in 13.1 (data provided by autismgaming420) from ApexUncovered
The buff will affect nearly every aspect of the Combat Medic's kit, strengthening the Drone Of Compassion and shortening the time required to earn her Care Package Ultimate.
Here are the listed Lifeline Buffs.
Increased D.O.C. Heal Drone health pool from 150 to 9999 
Doubled D.O.C. Heal Drone zone reach radius
Downed teammates can now opt out Combat Revive's auto-revive
Reduced Care Package's cool-down from 5 minutes to 3 minutes 30 seconds
It's fantastic to see lifelines capable of healing all team members without depleting her energy. By doubling the healing zone, the player will be able to stay a little wider and reduce the likelihood that a throwable will knock out their entire squad.
Will this be enough to make Lifeline a viable Legend again? Unlikely. Including a destructible shield for downed teammates appears to be the ideal solution. Her unbreakable shield was too powerful, but allowing it to break allows enemy players to influence the outcome.
It's important to note that this information is not confirmed. There is no guarantee that Lifeline's changes will make it into the final game. There is also uncertainty about when patch 13.1 will be released, with leakers agreeing it will be in June, but some predicting the 14th and others the 21st.