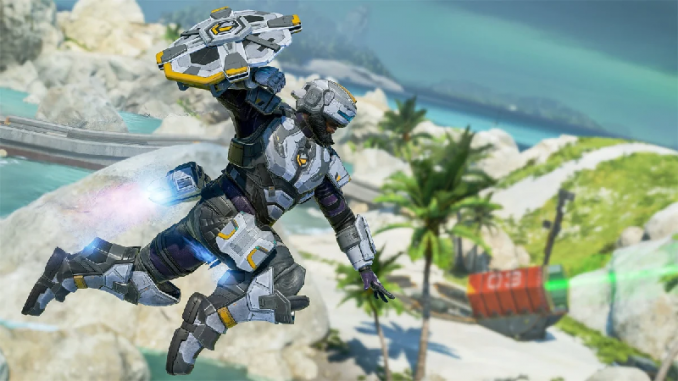 Apex Legends Patch Notes 1.96 :
Apex Legends patch notes 1.96 is available to download today across PC platforms, PS4, PS5, Xbox Series X and  Xbox One . Contains everything you need to log back into live matches and online servers. Respawn have not released the final patch notes for version 1.96, so a lot of what was changed today remains a mystery.
Should be fixed with the new patch coming out this week.

— RSPN_Pav (@RSPN_Pav) May 16, 2022
Based on feedback posted online, today's update fixes Newcastle's ult that was stunning Wraith during her phase and those using the Wraith portal. This is one of the only bug fixes listed by an official member of the Respawn team.
A message from Respawn : "Unlock the 'Stone Skies' Newcastle Skin, 'The Real Teal' Peacekeeper Weapon Skin, and the 'Cellular' Newcastle Banner Frame for free with your Prime membership. It's available between May 19th – June 16th."
Big shield, bigger heart 🛡️❤️

Unlock Stone Skies Newcastle, the Real Teal Peacekeeper, and matching Banner Frame this month through #PrimeGaming.

🔗: https://t.co/y6RA2uLK8j pic.twitter.com/zKtow43Bda

— Apex Legends (@PlayApex) May 19, 2022
Apex Legends 1.96 Update Unofficial Patch Notes
Respawn has yet to announce what changes have been made, but from the official Apex Legends Trello board, here are the following bugs that should have been fixed in today's 1.96 update:
Predator Ranks getting incorrect rewards.
Audio – Players are reporting strange audio issues such as an echo unless console audio is set to "Stereo Uncompressed".
Loba's tactical fails on certain Storm Point terrain.
The Teleporter for teleporting squad mates inside the IMC Armory is sometimes not working.
Various Newcastle bugs.
Apex Legends wiki :
Developer(s)
Respawn Entertainment
Publisher(s)
Electronic Arts
Director(s)
Steven Ferreira
Producer(s)
Ben Brinkman
Designer(s)
Jason McCord
Artist(s)

Robert Taube
Ryan Lastimosa
Jung Park

Writer(s)
Mohammad Alavi
Composer(s)
Stephen Barton
Series
Titanfall
Engine

Source (Apex Legends)
Unreal Engine 4 (Mobile)

Platform(s)

Microsoft Windows
PlayStation 4
Xbox One
Nintendo Switch
Android
iOS

Release

Windows, PS4, Xbox One
February 4, 2019
Nintendo Switch
March 9, 2021
Android, iOS
2022

Genre(s)
Battle royale, first-person hero shooter
Mode(s)
Multiplayer