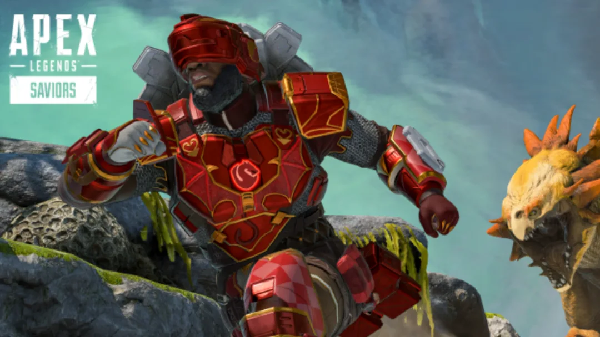 Apex Legends Season 13 Release date  :
Apex Legends Season 13 start time is 10:00 PST / 13:00 EST / 17:00 GMT on May 10, 2022. Entitled "Saviors," the new season has a new Legend in Newcastle, a new sea creature POI, and a new loot structure.
Storm Point appears to have had a makeover after the battle with the giant sea creature, which is actually a lobster if the radio host who broadcast live during the two-minute countdown to the trailer's release is to be believed. match.
See how new Legend Newcastle wields his shield, the monstrous changes to Storm Point, and the reworked Ranked system, all coming in Apex Legends: Saviors 🛡️ pic.twitter.com/R5wo1V9xO8

— Apex Legends (@PlayApex) May 2, 2022
Another unique addition to Storm Point is the appearance of four new IMC Armories where players can engage in PvE combat against Specters to stock up on gear.
Apex Legends Season 13 patch notes.
NEWCASTLE PATCH NOTES
Newcastle, the newest legend to join the Apex Games, will be available at the start of Season 13. Here's everything you need to know about his ability kit and what to expect:
Role: Heroic Defender
Tactical: Mobile Shield

Throw a controllable drone that creates a moving energy shield

Passive: Retrieve the Wounded

Drag downed allies as you revive and protect them with your Revive Shield

Ultimate: Castle Wall

Leap to an ally or target area and slam down, creating a fortified stronghold
Apex Legends Season 13 Trailer :
Apex Legends wiki :
Developer(s)
Respawn Entertainment
Publisher(s)
Electronic Arts
Director(s)
Steven Ferreira
Producer(s)
Ben Brinkman
Designer(s)
Jason McCord
Artist(s)

Robert Taube
Ryan Lastimosa
Jung Park

Writer(s)
Mohammad Alavi
Composer(s)
Stephen Barton
Series
Titanfall
Engine

Source (Apex Legends)
Unreal Engine 4 (Mobile)

Platform(s)

Microsoft Windows
PlayStation 4
Xbox One
Nintendo Switch
Android
iOS

Release

Windows, PS4, Xbox One
February 4, 2019
Nintendo Switch
March 9, 2021
Android, iOS
2022

Genre(s)
Battle royale, first-person hero shooter
Mode(s)
Multiplayer