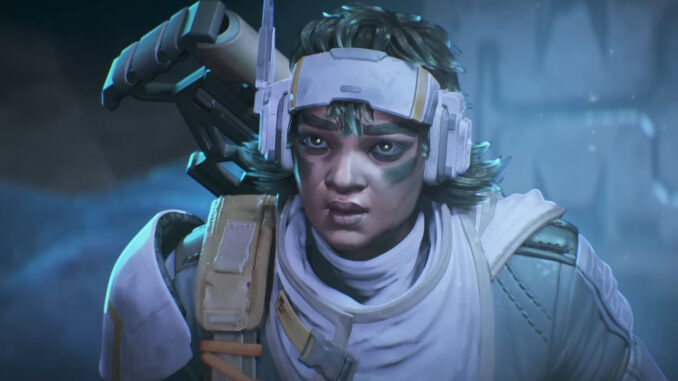 All leaked Vantage abilities in Apex Legends :
Passive – Sniper Kit : Vantage will be able to aim down sights with a "long range scope" or unarmed and gather information by targeting an enemy.
Tactical Ability – Echo Launch
Leaks originally described Echo as a "winged companion," and the bat's presence in Vantage's SFTO trailer, as well as confirmation from the Apex developers that this bat is Echo, lends credence to this leak.
The next legend for #ApexLegends is Vantage!

Can't wait to see what players do with her and her best buddy Echo! pic.twitter.com/vpe2ssZPQO

— kyle disanjh (@cocoadisanjh) July 25, 2022
Ultimate Ability – Marked to Kill : Vantage and her team gain a 15% damage boost on marked enemies. Vantage's rifle damage is also doubled on successive shots he fires, while the rifle itself deals 20 damage to opponents.
Who is the voice actor for Vantage in Apex Legends?
Respawn Entertainment tweeted Monday to announce the newest member of the Apex voice acting family: Natalie Cañizares.
Cañizares and Vantage will enter the game on Aug. 9, when season 13 ends and the newest season of Apex, Hunted, begins.
Finally. Vantage and her bat HATE being cooped up. Say "hi" to our newest Legend—Natalie Cañizares! 🦇 pic.twitter.com/SLZGPA2xiW

— Respawn (@Respawn) July 25, 2022
Apex Legends Vantage latest trailer
The Hunted Launch Trailer for Apex Legends will broadcast on July 28, and we'll find out more about Vantage.