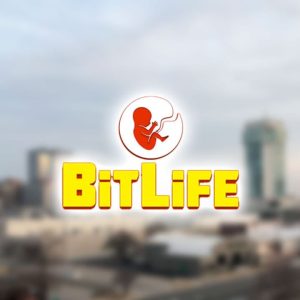 Struggling to complete the first objective of Bitlife Around the Block because you have no idea how to be born in Illinois? You might find this guide helpful.
BitLife Guide – How to be Born in Illinois
Follow the steps below to create a female character born in Illinois.
In the top left corner of the screen, click the three-striped icon.
Choose New Life to begin customizing your character. Give your avatar a female name and customize its appearance and other attributes.
For the gender, select female and Chicago as the birthplace. Given that the game's birthplace selection menu only features city names, users cannot select a province as their default birthplace. Since Chicago is the state's most populous city in Illinois, it makes sense to pick it as the location for this challenge.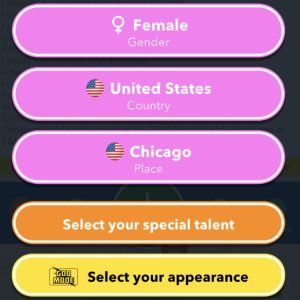 Once everything is in place, press the Start Life button to complete the first challenge objective.
BitLife Guide – States and cities
The approach described above can be applied to many different challenges if you are familiar with the cities within a specific state. For your convenience, here is a comprehensive list of states and cities in Bitlife to which you can refer when deciding where to be born in the future.
| | |
| --- | --- |
| City Name | State Name |
| Anchorage | Alaska |
| Atlanta | Georgia |
| Austin | Texas |
| Dallas | Texas |
| Houston | Texas |
| San Antonio | Texas |
| Baltimore | Maryland |
| Biloxi | Mississippi |
| Boston | Massachusetts |
| Brooklyn | New York |
| Buffalo | New York |
| New York | New York |
| Charleston | South Carolina |
| Charlotte | North Carolina |
| Chattanooga | Tennessee |
| Chicago | Illinois |
| Cincinnati | Ohio |
| Cleveland | Ohio |
| Columbus | Ohio |
| Compton | California |
| Los Angeles | California |
| Oakland | California |
| San Diego | California |
| San Francisco | California |
| San Jose | California |
| Denver | Colorado |
| Detroit | Michigan |
| Fargo | North Dakota |
| Honolulu | Hawaii |
| Jacksonville | Florida |
| Miami | Florida |
| Orlando | Florida |
| Tampa | Florida |
| Kansas City | Missouri |
| Las Vegas | Nevada |
| Little Rock | Arkansas |
| Memphis | Tennessee |
| Nashville | Tennessee |
| Milwaukee | Wisconsin |
| Minneapolis | Minnesota |
| Newark | New Jersey |
| New Orleans | Louisiana |
| Oklahoma City | Oklahoma |
| Philadelphia | Pennsylvania |
| Pittsburgh | Pennsylvania |
| Scranton | Pennsylvania |
| Phoenix | Arizona |
| Portland | Oregon |
| Salt Lake City | Utah |
| Seattle | Washington |
| Washington | Washington |
| Tucson | Arizona |
| Wichita | Kansas |
Related: