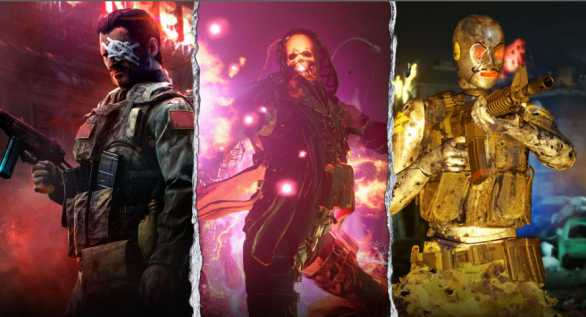 Call Of Duty Black Ops Cold War 1.31 Released Date :
Call of Duty Black Ops Cold War update 1.31 released on April 25. This new update mainly focuses on updating the zombies mode available in the game, which turned out to be one of the most popular parts.
New updates are coming to #BlackOpsColdWar Zombies on April 25th at 9AM PT / 12AM ET!

Patch notes at the Treyarch Trello:https://t.co/q3xmyFQjqj pic.twitter.com/mkFdRuf99o

— Treyarch Studios (@Treyarch) April 22, 2022
Call Of Duty Black Ops Cold War 1.31 patch notes details :
ZOMBIES
Easter Eggs
Added a new secret location offering over a dozen rewards and a permanent upgrade in all Zombies maps, depending on how many Main Quests you've completed.
Perks
Tombstone

Addressed an issue where players with Tombstone Tier IV were not being respawned near the end of the round.
Mystery Box
Weapons from Season Six can now be obtained from the Mystery Box.
Outbreak
Modes

Outbreak Collapse

Players must outlast increasingly intense waves for 10 minutes before attempting to exfil from a single Region.
Hold out until the time limit and race to the exfil point at the farthest position from your squad while a surge of zombies closes in on your position.
Successfully exfil from the region before time runs out to win.
After choosing from one of two random Regions to infiltrate, fight to survive as the difficulty ramps up every two minutes.

Enemies

HVT Abomination added to Eliminate Objective.
Abomination enemy added to Outbreak.
Call of Duty: Black Ops Cold War wiki :
Developer(s)
Publisher(s)
Activision
Director(s)

Corky Lehmkuhl
Dan Vondrak

Producer(s)
Daniel Donaho
Designer(s)
David Vonderhaar
Programmer(s)
Matt Kimberling
Artist(s)

Bruce Hall
Shaun Bell
Joe Koberstein

Writer(s)

Craig Houston
David S. Goyer
Brent Friedman
Murray Kraft

Composer(s)
Jack Wall
Series
Call of Duty
Engine
IW
Platform(s)

Microsoft Windows
PlayStation 4
PlayStation 5
Xbox One
Xbox Series X/S

Release
November 13, 2020
Genre(s)
First-person shooter
Mode(s)
Single-player, multiplayer