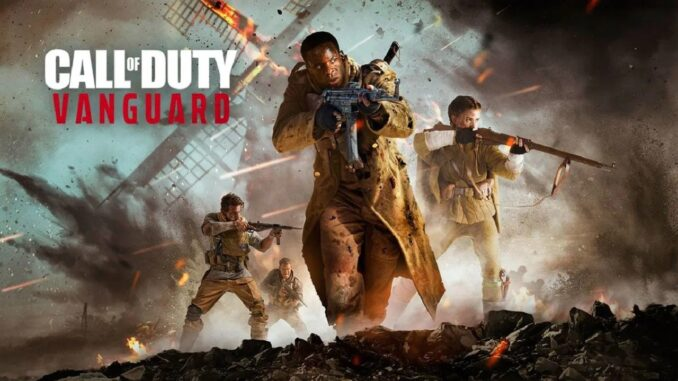 Call of Duty Warzone Servers Down tonight – How to check status ?
When Is Call Of Duty Vanguard Free Access Starting?
Sledgehammer Games has confirmed that Call of Duty Vanguard Free Access will begin on Wednesday, March 30, 2022 ( ending on April 13) .
Two weeks are better than one.

Here's all the intel on what's dropping in TWO (that's right, two) weeks of #Vanguard Free Access.https://t.co/ROhPJ8dlzM pic.twitter.com/sZn6PtAWeE

— Call of Duty (@CallofDuty) March 28, 2022
The content that will be available over the next two weeks:
FREE COD MODES
Play New Season Two Maps: Casablanca, Gondola
During the Free Access period, players can jump right into the latest Multiplayer maps launched in Season Two: Casablanca and Gondola.
Gondola: Don't look down on this medium-sized, three-lane-style map. Take a trip on the Gondola to travel above a large gulch and fire watchtower, but hop off before it goes off the cliff! Operators can also take advantage of the long sightline this gondola route provides, or head through the power plant and caves for more close-quarters battle.
Casablanca: A shining jewel of Morocco, Casablanca is a medium-sized, three-lane-style map within a bustling marketplace. With several buildings to explore and climb upon, expect a variety of vertical engagements that invite both close- and long-range tactics.
Capture and Secure Bases in the Alps
Drop in and compete in a new large-map objective mode set in the Alps featuring new vehicles and one major objective: capture all the bases to win.
Once a base is captured, Operators can choose to respawn at that base or at any other captured points on the map, in addition to spawning in on their fellow squad member. Bases automatically set up gates for the defending team within, allowing safe passage for allies and shutting itself when enemies are nearby.
Call of Duty Vanguard wiki :
Developer(s)
Publisher(s)
Activision
Director(s)
Dave Swenson
Josh Bridge
Writer(s)
Stephen Rhodes
Sam Maggs
Tochi Onyebuchi
Composer(s)
Bear McCreary
Series
Call of Duty
Engine
IW 8.0
Platform(s)
Microsoft Windows
PlayStation 4
PlayStation 5
Xbox One
Xbox Series X/S
Release
November 5, 2021
Genre(s)
First-person shooter
Mode(s)
Single-player, multiplayer
The Latest Games News : Release date , Patch Notes , game events & update , Game Leaks & up comming .