What Time Does Call Of Duty Vanguard Come Out In New Zealand?
The Call of Duty Vanguard release date and time in New Zealand is 00:00 NZST on November 5.
This is for Xbox Series and PlayStation should be translated at 05:00 PT, 08:00 ET and 12:00 GMT on November 4 for the USA and UK .
Basically, it allows you to play the game 19,16, and 12-hours earlier for the aforementioned regions.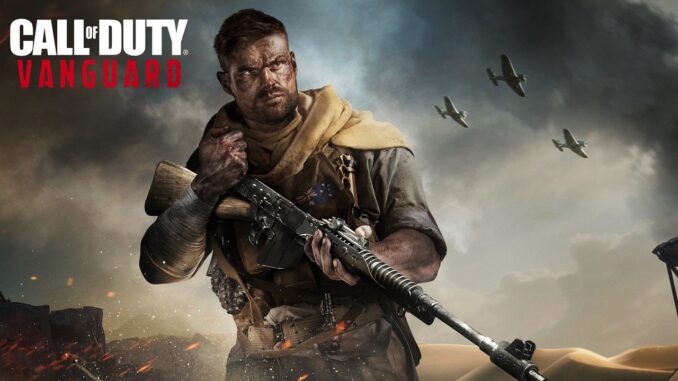 FILE SIZE
The download and file size for the newest CoD game on Xbox Series X , Xbox One and PlayStation 5, PlayStation 4is as follows:
Xbox One – 56.6 GB
Xbox Series X – 61 GB
PS5 – 64.13 GB (89.84 GB)
PS4 – 54.65 GB (93.12 GB)
How To Play Call Of Duty Vanguard Early ?
Follow the below steps to play Call of Duty Vanguard early on Xbox by simply changing your location to New Zealand :
Select Settings
Click System
Proceed to Language and Location
Change Location to New Zealand
Reset Xbox console
As for PlayStation :
Create a New Zealand account, buy Vanguard from the NZ PSN store
Enable console sharing and offline play in the PS5 settings
▬▬▬.◙.▬▬▬
═▂▄▄▓▄▄▂
◢◤ █▀▀████▄▄▄▄◢◤
█▄ █ █▄ ███▀▀▀▀▀▀▀╬
◥█████◤
══╩══╩═
╬═╬
╬═╬
╬═╬
╬═╬
╬═╬ just dropping in to say
╬═╬
╬═╬ It's Vanguard week
╬═╬😎/
╬═╬/▌
╬═╬/

— Call of Duty (@CallofDuty) November 1, 2021
Call of Duty Vanguard wiki :
Developer(s)
Publisher(s)
Activision
Director(s)
Dave Swenson
Josh Bridge
Writer(s)
Stephen Rhodes
Sam Maggs
Tochi Onyebuchi
Composer(s)
Bear McCreary
Series
Call of Duty
Engine
IW 8.0
Platform(s)
Microsoft Windows
PlayStation 4
PlayStation 5
Xbox One
Xbox Series X/S
Release
November 5, 2021
Genre(s)
First-person shooter
Mode(s)
Single-player, multiplayer
The Latest Games News : Release date , Patch Notes , game events & update , Game Leaks & up comming .