Update 1.06 has arrived for Call of Duty: Vanguard, and here is the full list of changes and fixes added with this patch. 1.06 is a very small patch :
1.84GB on Xbox and
1.4GB on PlayStation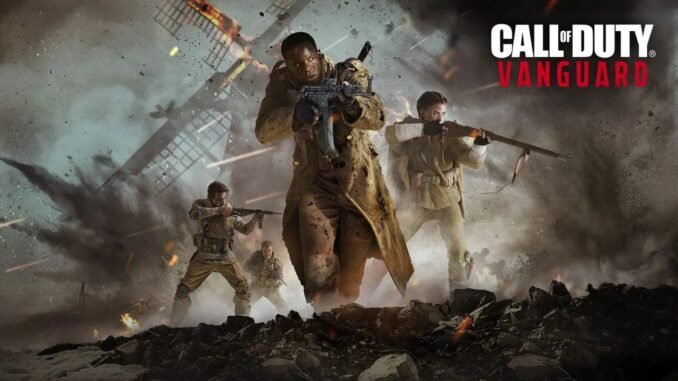 Call of Duty: Vanguard Update 1.06 Patch Notes
While there isn't a full list of patch notes right now, Sledgehammer Games, Call of Duty Vanguard's developers, posted a tweet about the changes.
Double Battle Pass XP is now live
PC stability improvements.
AFK Kick Timer for Champion Hill has been increased.
First of which are KillCam borders, which are all linked to Operator names.
All Killcam Frames in the new update: https://t.co/bzqoI6RJIf

— Reality (@Real1tyUK) November 12, 2021
Secondly, there are a number of new audio files relating to Zombies, including one for 'Gun Game', a game mode featured in past Call of Duty titles, but never in Zombies.
Think this'll give you an idea of the audio clipping lol. However, this does mean they're doing a Christmas Event, like last year. Also means we should be seeing a wonder weapon soon. pic.twitter.com/TVn2w8LKLc

— Reality (@Real1tyUK) November 12, 2021
Call of Duty Vanguard wiki :
Developer(s)
Publisher(s)
Activision
Director(s)
Dave Swenson
Josh Bridge
Writer(s)
Stephen Rhodes
Sam Maggs
Tochi Onyebuchi
Composer(s)
Bear McCreary
Series
Call of Duty
Engine
IW 8.0
Platform(s)
Microsoft Windows
PlayStation 4
PlayStation 5
Xbox One
Xbox Series X/S
Release
November 5, 2021
Genre(s)
First-person shooter
Mode(s)
Single-player, multiplayer
The Latest Games News : Release date , Patch Notes , game events & update , Game Leaks & up comming .