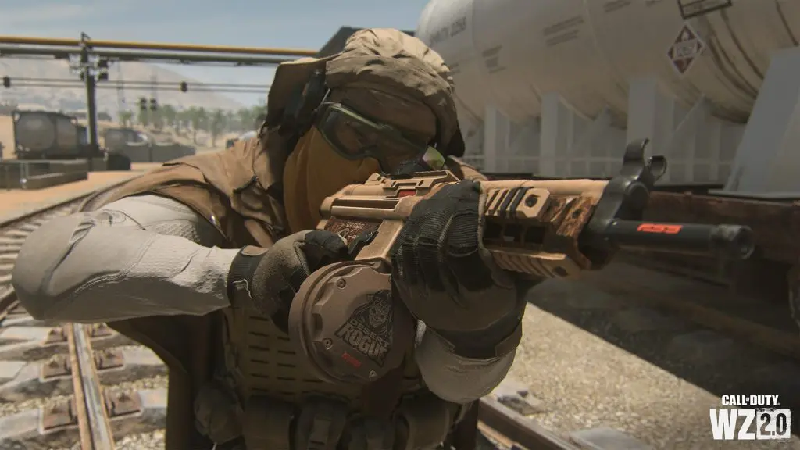 Choosing the best Warzone 2 controller settings is important for any Call of Duty player looking to claim more kills in Al Mazrah.
Best Controller Settings for Warzone 2.0
Go to the Settings menu and select Controller, then set it like this:
Inputs
Button Layout Preset: Tactical
Flip L1/L2 with L2/R2: On
Stick Layout Preset: Default
Controller Vibration: Off
Trigger Effect (PS5): Off
Aiming
Horizontal Stick Sensitivity: 6
Vertical Stick Sensitivity: 6
ADS Sensitivity Multiplier: 0.9
Sensitivity Multiplier
Air Vehicles: 1.00
Tablet: 1.00
Third Person: 1.00
Ground Vehicles: 1.00
Verticle Aim Axis
On Foot: Standard
Third Person: Standard
Ground Vehicles: Standard
Air Vehicles: Standard
Gameplay
Aim Down Sight Behavior: Hold
Automatic Sprint: Off
Equipment Behavior: Hold
Weapon Mount Activation: ADS + Melee
Interact/Reload Behavior: Prioritize Reload
Armor Plate Behavior: Apply One
Best Advanced Controller Settings for Warzone 2.0
Moving on, go to the advanced controller settings and set them as follows:
Aim Assist
Target Aim Assist – Set it to "On"
Aim Assist Type – Leave it as default.
Aiming
Aim Response Curve Type – Set it to "Dynamic"
ADS Sensitivity Multiplier – Set it to 1.
ADS Sensitivity Transition Timing – Set it to "Instant"
Custom Sensitivity Per Zoom – Set it to "Off"
Inputs Deadzone – To set the deadone test out the stick drift on your controller first.
Gyro Aiming
Gyro Behavior – Set it to "Off"
Gravity Vector – Set it to "Off"
Vehicle Behaviors
Camera Initial Position – Set it to"Free Look"
Vehicle Camera Recenter – Set it to"Short Delay"
Movement Behaviors
Sprint / Tactical Sprint Behavior – Set it to "Toggle"
Auto Move Forward – Set it to "Off"
Tactical Sprint Behavior – Set it to "Single Tap Sprint"
Grounded Mantle – Set it to "Off"
Automatic Airborne Mantle – Set it to "Off"
Automatic Ground Mantle – Set it to "Off"
Invert Slide and Dive Behavior – Leave it at "Standard"
Plunging Underwater – Set it to "Movement"
Parachute Auto-Deploy – Set it to "Off"
Sprinting Door Bash – Set it to "On"
Ledge Hand Mantle Behavior – Set it to "Mantle Only"
Combat Behaviors
ADS Stick Swap – Set it to "Off"
Backpack Alternate Control – Set it to "Off"
Weapon Mount Movement Exit – Set it to "On"
Weapon Mount Exit Delay – Set it to "Short"
Depleted Ammo Weapon Switch – Set it to "Off"
Quick C4 Detonation – Set it to "Off"
Overlays Behaviors
Scoreboard / Map Behavior – Set it to "Toggle"
Ping Wheel Delay – Set it to "Moderate"
Double Tap Danger Ping Delay – Set it to "Moderate"
Call of Duty: Modern Warfare 2 minimum system requirements
GPU: Nvidia GeForce GTX 960 / AMD Radeon RX 470
CPU: Intel Core i3-6100 / Intel Core i5-2500K / AMD Ryzen 3 1200
RAM: 8GB
OS: Windows 10 64-bit
Storage: 125GB available space
DirectX: DX12
Call of Duty: Modern Warfare 2 recommended system requirements
GPU: Nvidia GeForce GTX 1060 / AMD Radeon RX 580
CPU: Intel Core i5-6600K / Intel Core i7-4770 / AMD Ryzen 5 1400
RAM: 12GB
OS: Windows 10 64-bit / Windows 11 64-bit
Storage: 125GB available space
DirectX: DX12