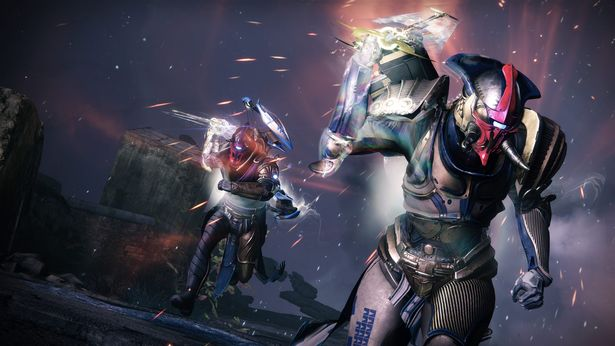 When is the Destiny 2 weekly reset?
The weekly reset time for Destiny 2 is every Tuesday at 5pm UTC. This is every Tuesday at 10am PST / 1pm EST / 6pm GMT / 7PM CET
Here are all of the things that change with each Destiny 2 weekly reset:
Nightfall strike and modifiers
The current Nightfall strike is The Scarlet Keep, and the rotating rewards are The Palindrome and Plug One.1.
The weekly Witch Queen campaign mission
This week's Witch Queen story mission is The Arrival.
The Crucible playlist
This week's Crucible playlist is Team Scorched. The elemental singe in the Vanguard Ops playlist this week is Void.
Seasonal activity
The current Seasonal Activity is Legendary Psiops Battleground.
Altars of Reflection
The current Altar of Reflection activities areInsight and Catalyst.
Europa activities
Eclipsed zone – Asterion Abyss
Empire Hunt – The Dark Priestess
Exo Challenge – Simulation Survival: Simulated Skill-Set training
Moon activities (if you own the Shadowkeep expansion) :
Wandering Nightmare – Nightmare of Horkis, Fear of Mithrax (Anchor of Light)
Nightmare Hunts – Phogoth, Taniks, and Dominus Ghaul
Shadowkeep story mission – Beyond
Trove Guardian location – Archer's Line
Dreaming City activities :
Weekly mission – Broken Courier
Ascendant Challenge – Forfeit Shrine (Gardens of Esila)
Riven's Curse is at its weakest this week
Blind Well

Enemy type – Scorn
Plague(s) – Sikariis & Vakuuriis
Destiny 2 wiki :
Developer(s)
Bungie
Publisher(s)
Director(s)

Christopher Barrett
Luke Smith
Ryan Ellis

Producer(s)
Patrick O'Kelly
Designer(s)

Del Chafe III
M.E. Chung
Tyson Green
Sage Merrill
Christopher Opdahl
James Tsai

Artist(s)
Writer(s)

Jason Harris
Christine Thompson

Composer(s)

Michael Salvatori
Skye Lewin
C Paul Johnson

Platform(s)

Microsoft Windows
PlayStation 4
Xbox One
Stadia
PlayStation 5
Xbox Series X/S

Release

PS4, Xbox One
September 6, 2017
Microsoft Windows
October 24, 2017
Stadia
November 19, 2019
PS5, Xbox Series X/S
December 8, 2020

Genre(s)
First-person shooter, MMOG
Mode(s)
Multiplayer