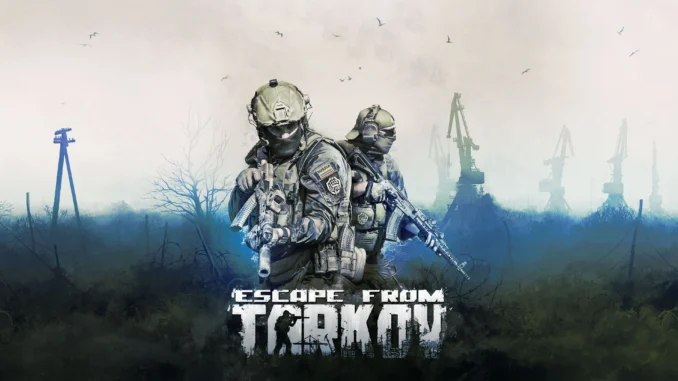 Escape From Tarkov is ready for a wipe, and Battlestate Games has confirmed that players will not have to wait long for their progress to be reset. Recently, the developer offered some information on when the next Escape From Tarkov wipe will be – here's when you can expect it.
When Is The Next 2022 Wipe In Escape From Tarkov ?
During a Twitch Live TarkovTV on June 9, Battlestate Games COO Nikita Buyanov announced that the forthcoming Escape From Tarkov patch will include a wipe. As in the past, this means that all progress will be lost, and players will have to restart from the beginning.
The TarkovTV LIVE podcast has begun!

Tune in to https://t.co/HpBc0pWu7h right now! pic.twitter.com/BBP9L6K2sg

— Escape from Tarkov (@tarkov) June 9, 2022
It's great to hear that the Escape From Tarkov wipe is in progress, but the most important information is still missing. When will the next patch be released? This was mentioned in Twitch's live stream, and Buyanov states that the patch is almost ready, but needs to be refined before it can be released globally.
EscapeFromTarkov is usually wiped twice a year. The last wipe took place on December 16, 2021, so we can assume that Battlestate Games will patch the shooter in June this year.
Buyanov also detailed its plans for the update during the stream. This includes confirmation that The Lighthouse map expansion, as well as three new bosses and three new weapons, would be available after the next wipe. In 2022, the D-704 assault rifle, G36 variation of the same class, and G36-C submachine gun will be available for usage.
What Happens During An EFT Wipe?
In Escape From Tarkov, A wipe is an event that occurs after a major patch release in which all of the player's progress is reset to zero. This means that players' inventories, quest progress, levels and character development are all deleted   Your stash and gear are erased and replaced with the default loadout, which varies based on the game edition. Simply put, Wipe is a new start in the game.
This mechanism would be a barrier to all players in other games. In Escape From Tarkov, however, a wipe is quite desirable because it keeps the shooter feeling fresh and prevent veteran players from acquiring a huge advantage over other players by storing enormous sums of wealth. It also allows new players to join the game without fear of being destroyed by veterans.
It will be interesting to see how the new Escape From Tarkov patches and wipes fit into the latest spin-off projects. We will let you know if there are any changes, so please look forward to it.
Escape from Tarkov: Arena Mode
Arena mode will be purchasable separately from the base game, but will also be part of some editions alongside the base game, so players can choose to have both or just one (The Arena should feature 5 or 6 maps at the release)
The price has not been set yet, but according to Nikita, it will not be high and should be affordable for most players, probably in the range of €10 or less.
In Arena Mode have two teams for now : red and blue teams.