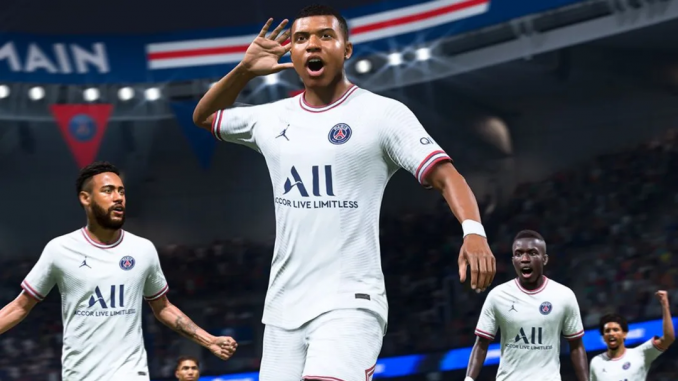 Summer Swaps 2 Release Date
We don't have a confirmed release date for Summer Swaps 2, but we could see new tokens drop on Friday, 29 July at 1pm ET / 6pm BST.
According to leaks from FutSheriff on Twitter, there will be a Summer Swaps 2. 50 more tokens will be leaked during FUTTIES, giving players the chance to unlock new rewards, including FUTTIES packs and players.
🚨FULL SUMMER SWAPS 2 REWARDS!

The 🐀🇫🇷 is back🔥

Make sure to follow @FutSheriff and @Criminal__x !#fifa22 pic.twitter.com/QAEPpNlk4u

— Fut Sheriff (@FutSheriff) July 26, 2022
What is Summer Swaps 2?
Players can earn tokens as a reward for completing specific objectives and SBCs, and also by purchasing them from the FUT store and one as a login bonus.
FIFA 22 Full List Summer Swaps 2 Rewards :
This is the full Summer Swaps rewards 2 and their token requirements:
1 Token – 82+ Rare Players x25 Pack
2 Tokens – 83+ Rare Players x25 Pack
3 Tokens – 84+ Rare Players x25 Pack
4 Tokens – Icon Moments Zambrotta
7 Tokens – 85 Rare Players x20 Pack
8 Tokens – 94+ Shapeshifters Player Pick (1 of 4)
10 Tokens – 86+ x15 Player Pack
12 Tokens – Hero Shapeshifters Player Pick (1 of 5)
15 Tokens – 93+ Icon Moments Player Pick (1 of 4)
17 Tokens – 95+ Shapeshifters Player Pick (1 of 4)
20 Tokens – FUTTIES Wissam Ben Yedder (ST, Monaco: 97 Rated)
24 Tokens – 95+ Icon Moments Pack
27 Tokens – FUTTIES Wissam Ben Yedder (ST, Monaco: 98 Rated)
30 Tokens – Hero Shapeshifters Antonio Di Natale (1 of 5)
32 Tokens – 96+ Shapeshifters Player Pick (1 of 5)
34 Tokens – 94+ Icon Moments Player Pick (1 of 4)
36 Tokens – Icon Moments Johan Cruyff
FIFA 22 wiki :
Developer(s)
EA Vancouver
EA Romania
Publisher(s)
EA Sports (Canada & Romania)
Series
FIFA
Engine
Frostbite 3
Platform(s)

Microsoft Windows
Nintendo Switch
PlayStation 4
PlayStation 5
Stadia
Xbox One
Xbox Series X/S

Release
1 October 2021
Genre(s)
Sports
Mode(s)
Single-player, multiplayer