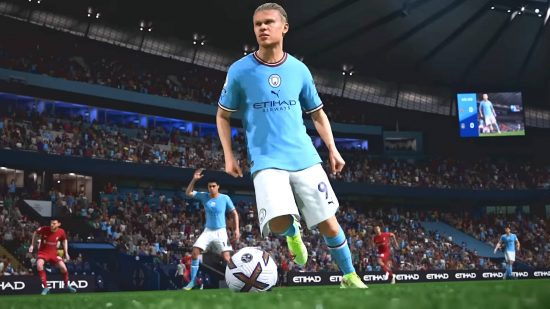 What is the  "unrecoverable error" FIFA 23 anti-cheat bug ?
PC gamers discovered that they were being kicked out of the game only to receive a message saying, "The application has encountered an unrecoverable error."  The issue appears to be related to FIFA 23's anti-cheat software and EA is working on a permanent fix.
How to fix "unrecoverable error" FIFA 23 anti-cheat bug ?
Try 3 ways below to fix this error :
1.Run FIFA 23 as an administrator :
Close the application by right-clicking.
Right-click on the app icon to open a menu of options.
Select 'Run as Administrator.'
2. Try  disable any overlays running on your PC
3. Delete and reinstall FIFA 23 anti-cheat
Go to Steamlibrary>steamapps>common>FIFA 23>_Installer>EAAntiCheat.
Open a filed titled 'EA Anti-Cheat.'
A window will appear, click the arrow and choose 'FIFA 23 (Installed)'.
Next, click 'Uninstall' and wait for it to finish.
Once you see 'Uninstall Succeeded,' go ahead and install it again.
When the reinstall is complete, close the window and reopen FIFA 23.
If you have tried the above methods and still not successful in fixing the error, you will have to wait for the EA to fix this error.
Fifa 23 wiki :
Developer(s)
EA Vancouver
EA Romania
Publisher(s)
EA Sports
Series
FIFA
Platform(s)

Microsoft Windows
Nintendo Switch
PlayStation 4
PlayStation 5
Xbox One
Xbox Series X/S
Stadia

Release
30 September 2022
Genre(s)
Sports
Mode(s)
Single-player, multiplayer