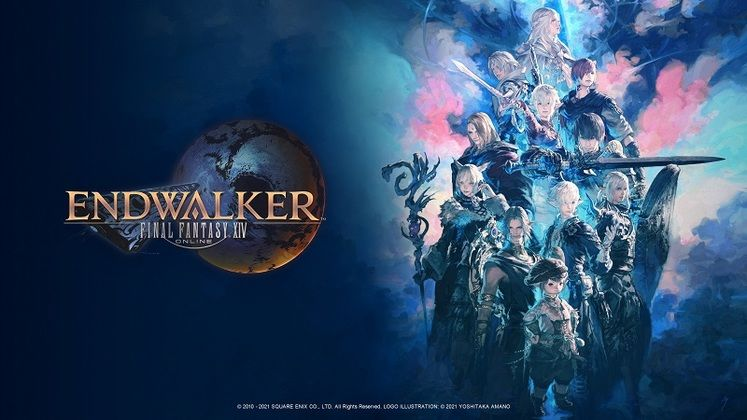 What Is the FFXIV 6.2 Patch Title?
One of the first things to be announced during the live letter was the FFXIV 6.2 title – Buried Memories.
FFXIV PATCH 6.2 LIVE LETTER 72 RELEASE DATE & START TIME
Square Enix will host the FFXIV Live Letter 72 From The Producer (LXXII) on Friday, August 12th, at 4:00am PDT.
This means that anyone tuning in from the UK will need to be up and watching the livestream at 12pm BST.
Final Fantasy XIV: Buried Memories Patch Notes 6.2 Release Date
The FFXIV patch 6.2 release date was officially locked in sometime in late August 2022. Developer Square Enix confirmed this would be the case in its July 1 live letter, when it also revealed more details about the upcoming game. contents.
The special site for #FFXIV Patch 6.2─Buried Memory is now live!

Check out the list of features arriving in late August 🔗 https://t.co/Ldtqr5ToTI pic.twitter.com/vLQ00BfJ5w

— FINAL FANTASY XIV (@FF_XIV_EN) July 28, 2022
Final Fantasy XIV patch schedules :
Some of these are estimates, while others, such as the dates for patches 6.1, 6.15, and 6.18, have essentially been confirmed:
Patch 6.11 release date: April. 26, 2022
Patch 6.15 release date: June 7, 2022
Patch 6.18 release date: July, 5, 2022
Patch 6.2 release date: August, 2022
Patch 6.25 release date – September, 2022
Patch 6.3 release date: December, 2022
Patch 6.4 release date: April, 2023
Patch 6.5 release date: August, 2023
All new content coming in FFXIV patch 6.2
Yoshida also shared the latest information regarding what players can look forward to when Patch 6.2 launches, including:
New Main Scenario Quests – The latest chapter in the story continues.
New Dungeon – The Fell Court of Troia
New Side Quests – Tataru's Grand Endeavor continues.
New 8-Player Raid – Pandæmonium: Abyssos will be available in both Normal and Savage difficulties. The Savage difficulty raid is planned for release one week following the launch of Patch 6.2.
New Trial – A new challenge at both Normal and Extreme difficulties. Further details to be announced at a later date.
PvP Updates – PvP Series 2 and Crystal Conflict Series 3 will begin with the release of Patch 6.2. Rival Wings will also resume, along with PvP action adjustments
New Unreal Trial – Battle against Sephirot in Containment Bay S1T7 (Unreal)
Further Main Scenario Reworks
The Steps of Faith Trial will be reworked into a Solo Quest Battle
The Duty Support feature will be expanded to include main scenario dungeons from Snow Cloak through The Vault.
Thornmarch Trial will be revamped
Miscellaneous Updates – Additional content including job adjustments for both PvE and PvP, updates to Adventurer Plates, Glamour Dresser expansion from 400 to 800 slots, and more. Additionally, details were also shared about what content will be coming at a slightly later date, as part of Patch 6.25:
FFXIV 6.2 Side Quests (and 6.25)
Tataru's Grand Endeavor continues

Complete Shadow of Mhach first

Somehow Further Hildebrand Adventures in patch 6.25 (about two months after 6.2)

Weapon enhancement quests (patch 6.25)

Unlocked via Hildebrand
Legendary Manderville weapons
Quest-centric progressions with updates through the 6.X series
Godbert and Geralt working together
Final Fantasy XIV 6.2 Buried Memory: Early Patch Notes
The following features have been confirmed as arriving when Patch 6.2 rolls out later this month:
New Main Scenario Quests
New High-end Raid – Pandæmonium: Abyssos
Island Sanctuary
New Dungeon – The Fell Court of Troia
New Trial
The First Variant Dungeon – The Sil'dihn Subterrane (Patch 6.25)
The First Criterion Dungeons – Another Sil'dihn Subterrane and Another Sil'dihn Subterrane (Savage) (Patch 6.25)
New Unreal Trial – Containment Bay S1T7
Main Scenario Revisions
Tataru's Grand Endeavor
Somehow Further Hildibrand Adventures (Patch 6.25)
New Weapon Enhancement Quests – Manderville Weapons (Patch 6.25)
New Tribe Quests – The Omicrons (Patch 6.25)
Adventurer Plates (Official Release)
Allagan Tomestones of Causality
New Crafting Recipes
New Mounts, Minions, and Emotes
New Fashion Accessories
Final Fantasy XIV: Endwalker wiki :
Developer(s)
Square Enix Creative Business Unit III
Publisher(s)
Square Enix
Director(s)
Naoki Yoshida
Producer(s)
Naoki Yoshida
Designer(s)

Naoki Yoshida
Nobuaki Komoto

Artist(s)
Hiroshi Minagawa
Writer(s)

Banri Oda
Natsuko Ishikawa

Composer(s)
Masayoshi Soken
Series
Final Fantasy
Platform(s)

Microsoft Windows
macOS
PlayStation 4
PlayStation 5

Release
December 7, 2021
Genre(s)
MMORPG
Mode(s)
Multiplayer