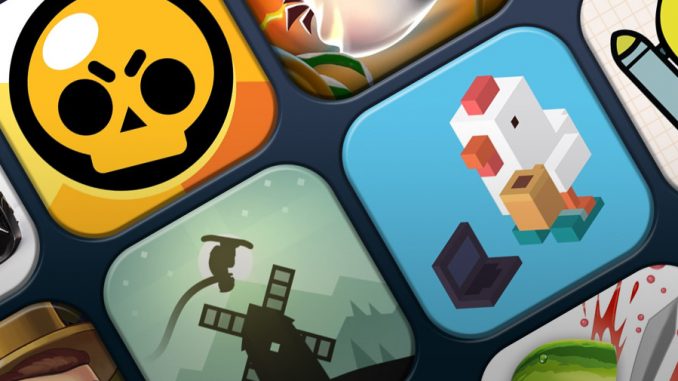 Five Best Mobile Arcade Games
Prior to the advent of smartphones, arcade games were very popular in the entertainment industry. These are gaming machines operated by coins which were short-term but addictive.
Despite the massive revolution by technological advancement and the accompanying invention of the smartphone, many people still look for these arcade games today. Interestingly, the mobile world has been responding positively to these demands as we now have a good number of these games on mobile. As such, in this article, we have prepared a list of the five best games for people influenced by nostalgia to play them.
1. Crossy Road
Crossy Road is a very popular mobile game. In fact, it is one of the best selling. It can best be described as a slightly different version of Frogger designed to suit the current generation. Players are required to move characters across roads, rivers, tracks, and other places. The objective of the game is to avoid getting crushed, drowned, or run over.
Crossy had many playable characters as well as online and local multiplayer support. It also has Android support and many more features. The game is available for free. It is a fun game that is family-friendly and is the perfect example of what a modern arcade game is like.
2. Asphalt 9: Legends
This is the latest game in the popular arcade racing franchise on mobile. It comes with a lot of amazing features and it boasts of controls that are easy to use. Furthermore, the graphics are really impressive. Asphalt 9: Legends is not just a fantastic arcade game, but one that is heavy on strategy. As such, it was listed as the  top 9 best 4X strategy games to play in 2022. 
You have a lot of story missions to complete as well as various cars to unlock. The game also has a competitive online mode which enhances the overall experience. This arcade racer game is definitely one of the best on mobile and it is highly recommended.
3. Sonic Dash
For those who love to play running games, Sonic Dash is the perfect arcade game. The game is enjoyable and can be easily and freely played on mobile. You run fast while you save the characters from being hurt by different obstacles. 
Apart from the fact that it has many amazing characters, Sonic Dash also has many challenging power-up options. Both the graphics and resolution are amazing and there are remarkable boss battle programs for you to participate in. The game also lets you invite your friends and challenge them. It is easily one of the best free android games 2022.
4. Ground Mountain Adventure
Grand Mountain Adventure is one of the recent arcade games on our list. This is a ski game that has really outstanding graphics as well as controls that are simple. Players are required to ski down various mountains while finishing different challenges. In addition, it has hidden areas to find as well as hardware controller support. It also has a rudimentary trick system.
It has become popular across many countries, including Qatar and many other Asian nations. This arcade game is quickly becoming a major favorite in the Middle East. Table games are also becoming popular as Qatari players are seeking new genres when it comes to gaming. Such games can be found in the best online casinos for Qatari players. These casinos are reviewed by experts and offer varied payment options. Players can also access a plethora of games to choose from and when you're ready to play, you can claim a generous welcome bonus.
5. Jetpack Joyride
Jetpack Joyride is one of the best arcade games available on Android. It requires the player to complete dangerous but exciting missions which depend on their rank. Jetpack Joyride has remarkable HD graphics with amazing sound effects. In addition, you are allowed to customize your outfit and invite friends to participate in battles with them.
Conclusion
Arcade games bring that nostalgic feeling especially for older people, as when you play them, they bring back memories of your childhood. The best thing is that all the classic games are available to download on your phone from the App or Play Store for free or minimal cost.