Season 2 of Fortnite Chapter 4 is almost here, and there have been rumors that some battle pass items have leaked ahead of time. So far, here's what we know.
Fortnite Chapter 4 Season 2 release date
If Epic sticks to its usual schedule, Fortnite will be taken offline on March 9 for the Season 2 update, with Chapter 4 of Season 2 beginning on March 10 morning.
In the 23.50 update, the page in your quests tab for the Cipher quests pretty much confirmed this date. On that page, it says,  "A signal has been detected with a looping encrypted message inside that reads 0.3.1.0.2.0.2.3. What could it mean?" It means that Season 2 of Fortnite Chapter 4 will most likely be released on March 10, 2023.
Fortnite Chapter 4 Season 2 battle pass leaks
A leaker named Wensoing has shown off some skins that might be in the Fortnite chapter 4 season 2 battle pass. They are "oriental-themed survey skins," but none of them have been confirmed. There have been a lot of survey skins in the past, so it's possible that these will come out soon.
Decided to make a list of oriental themed survey skins that *might* possibly release next season based on the my leaks

I might've missed some so tell me if I did#Fortnite pic.twitter.com/b1clL7VJtn

— Wenso (@Wensoing) February 20, 2023
Aside from skins, Wensoing claims the following items may appear in Season 2:
Exotic Knockback SMG
DPS Assault Rifle
Medkit/Shield Potion Revamp: Every second you are using the item, you'll get 10 shield/HP
New Burst SMG
New "Core" versions of these weapons:

DMR
Revolver
Rocket Launcher
Snipers
The Shapeless Man is a potential battle pass skin that has been speculated about for this season. The skin depicted below is thought to represent the Shapeless Man when he emerges.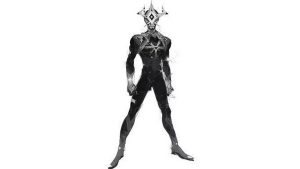 Furthermore, the new Cipher quests introduced in patch 23.50 hinted at a possible battle pass skin. One of the rewards for completing these quests is A Distant Roar, a spray that depicts a cool lizard man wearing a Thriller jacket, a character we've seen before in a Fortnite outfit survey. If Epic is teasing him like this in the game, you can probably expect to see him in your locker soon.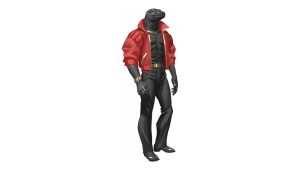 Another rumor surrounds the season's theme. Some popular Fortnite dataminers have discovered hints that the next season will have an East Asian theme, such as references to a new "Dojo" location and a new "bamboo" area. One of those hints is the involvement of the Fox Clan, who all wear Japanese Kitsune masks.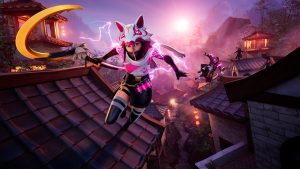 So far, that's all we know about the release date and battle pass leaks for Fortnite Chapter 4 Season 2.
Related: