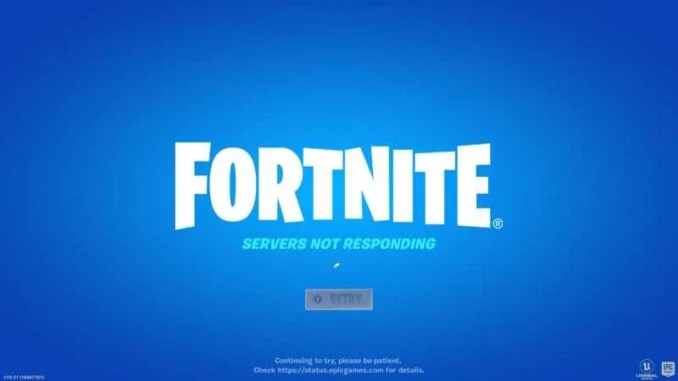 When is Fortnite down today? April 5, 2022
Epic Games has announced, via the Fortnite Status Twitter profile, that the servers will go offline at approximately 1am PST/4am EST/9am GMT/10am CET on April 5, 2022.
We're beginning to disable matchmaking in preparation for the v20.10 update, with server downtime beginning soon.

We'll let you all know when downtime has ended! pic.twitter.com/xWke4DVoLp

— Fortnite Status (@FortniteStatus) April 5, 2022
How long is today's Fortnite scheduled downtime?
Fortnite servers back online by around 3am PST/6am EST/11am GMT/12pm CET, April 5, 2022.
What's coming in Fortnite v20.10 patch notes?
The timer on this season's Bonus Rewards Pages 3 – 5 ended prematurely, these styles should be available in our next game update. pic.twitter.com/un2ZQUIocu

— Fortnite Status (@FortniteStatus) March 31, 2022
Nueva información de Eivor Varinsdottir:

Sería anunciado o entregado a creadores el día de mañana y llegaría a la tienda el 7 de abril a las 8pm ET. Tendrá mochila, pico y ala delta.

Recuerden que todo puede ser cambiado a última hora. #Fortnite pic.twitter.com/DkhoT0ySO3

— NotPalo (@NotPaloleaks) April 4, 2022
Fortnite wiki :
Genre(s)
Survival, battle royale, sandbox
Developer(s)
Epic Games
Publisher(s)
Platform(s)
Windows,

macOS,

Nintendo Switch,

PlayStation 4,

PlayStation 5,

Xbox One,

Xbox Series X/S,

iOS,

Android

First release
Fortnite: Save the World
July 25, 2017 (early access)