Fortnite patch notes v21.20 release date & downtime
Fortnite patch notes v21.20 will be released on July 6, with a downtime beginning around around 1 AM PT / 4 AM ET / 9 AM BST. Downtime usually lasts a couple of hours, and then you can launch the game and experience all the new content on offer.
Update most likely won't drop tomorrow, I'm 99% sure it's on Wednesday

I completely missed this, but a few days ago Fortnite changed Cash Cup dates from July 6 to July 5 due to "expected game updates around the same time"

Basically confirms that the update will drop on July 6.

— Shiina (@ShiinaBR) July 4, 2022
Fortnite 21.20 map changes
This is in contrast to the previous Fortnite announcement where the developers wanted pros to keep an eye on the Temple Bloom landmark. The Loopers spotted a Reality Root there, which has always led to significant map changes.
Keep your eyes on the temple between Rocky Reels and The Joneses.

It may be making some significant changes on July 5, and we wanted to give our competitive community a heads-up to prepare. 👀 🪨 🗺

— Fortnite Competitive (@FNCompetitive) June 28, 2022
What to expect from Fortnite v21.20 in Chapter 3 Season 3?
Despite Epic Games talking about the changes to Temple Bloom, leakers have not discovered anything related to this in the files.
When the Reality Blooms reach Sleepy Sound, these will be the 4 styles that the POI can cycle through:

Frontier
Coliseum
Coral
Neo

Temple might update first, but it is not yet in the files for the July 5th update.#Fortniteleaks #FortniteVibin pic.twitter.com/7xYhOJ6scG

— Koooooomar (@koooooomar) June 29, 2022
Indiana Jones arrives in Fortnite 21.20 update
Each Fortnite season comes with a bonus skin that Battle Pass owners can unlock a few weeks in, and Season 3's 21.20 update finally brings Indiana Jones.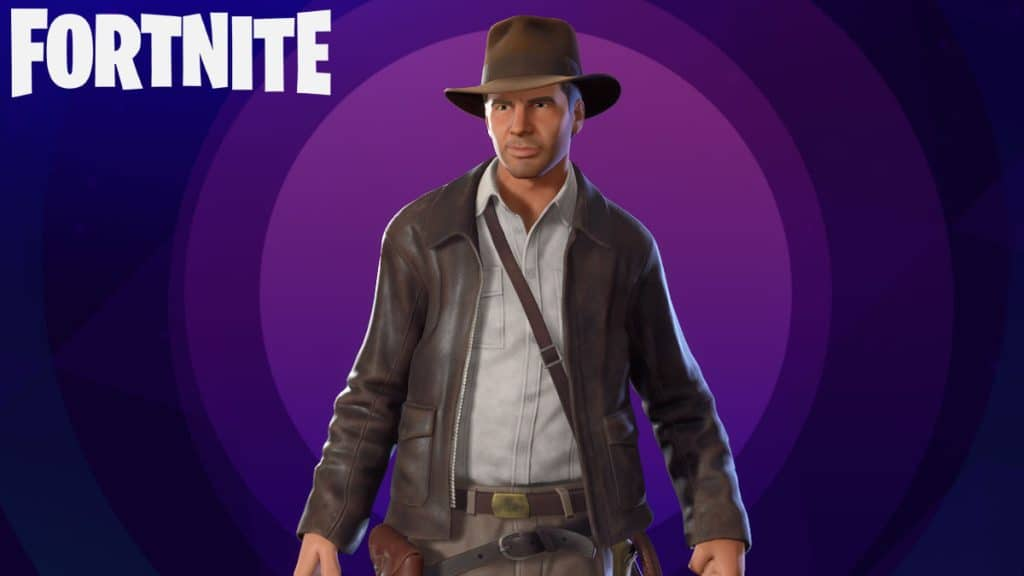 Fortnite 21.20 All Fixes And Changes :
Top Battle Royale issues are –
Server Replays are not accessible.

Sapling Icon can be misplaced on the Map/Minimap.

'Obi-Wan's Message' Emote Playing in English instead of the selected language for some players.

Driving a vehicle can sometimes clip under the map when impacting the ground.

Opening the Map or Quests while using Split-Screen causes the 2nd player's view to turn black.

Low render quality objects appearing on Starter island. 

Swapping items while also activating a Rift-To-Go may accidentally use the item.
Top Creative issues are –
Tracker Device.

Prop movers and manipulators can not be placed when they don't overlap with props.

Menu options on some devices will not open after exiting to the hub and reentering the island.

Players on PS5 are unable to assign items to the Creative hotbar using L2+ Button.

Glass Galleries do not show placement when copying and cutting them on Islands.

The Prop Manipulator may stop functioning after Round 1 or in-between rounds.

Prop Movers can't always be reactivated in a round.
Top Save the World issues are –
Player running animations. 

Map UI focused when the sidebar is open.

The screen flashes white when R.O.S.I.E. is fired at or around the player.

Low Rendering occurs for various weapons after equipping them from the backpack.

Certain settings may cause some terrain to appear transparent. 
Fortnite wiki :
Genre(s)
Survival, battle royale, sandbox
Developer(s)
Epic Games
Publisher(s)
Platform(s)
Windows,

macOS,

Nintendo Switch,

PlayStation 4,

PlayStation 5,

Xbox One,

Xbox Series X/S,

iOS,

Android

First release
Fortnite: Save the World
July 25, 2017 (early access)