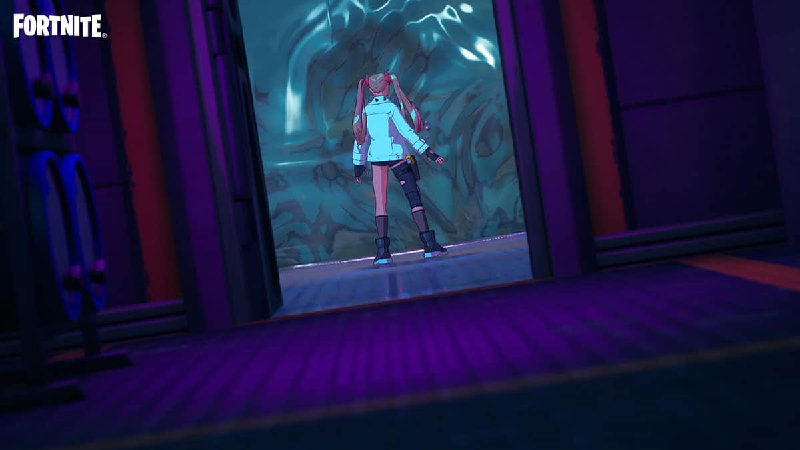 Fortnite update 22.40 patch notes: Release date, time count down
Fortnite update 22.40 is expected to arrive on November 15 around 1 AM PT / 4 AM ET / 9 AM GMT.
What to expect in tomorrow's update:

– Event files, encrypted
– First Chapter 4 leaks?
– Chapter 4 Starter Pack
– Encrypted Fortnite Crew set
– New Weekly Quests
– New Cosmetics
– End of Horde Rush Quests
– Info about next week's unvault
– *MAYBE* Miles Morales?
– And even more! pic.twitter.com/Rlp7WWqp1v

— Shiina (@ShiinaBR) November 14, 2022
Server downtime
Downtime will begin at same time, with matchmaking disabled half an hour before. These updates usually last a few hours, allowing everyone to experience the new content at the same time.
Get ready to battle with 39 of your closest friends for v22.40!

Downtime will begin at 4 AM ET with matchmaking being disabled shortly beforehand. pic.twitter.com/LGCpEPbxIp

— Fortnite Status (@FortniteStatus) November 14, 2022
Fortnite patch notes 22.40 details :
As for the patch notes and bug fixes for the Fortnite 22.40 update, Epic Games have not listed any on their Trello issues board. The only confirmed fix is for Creative where "Prop Movers can't always be reactivated in one round."
Additionally, a developer confirmed that Save the World's Plasma Discharger will be nerfed with update 22.40, correctly labeling it as an explosive weapon, preventing it from dealing "unintended damage to the Storm King's Horn."
Battle Royale fixes:
• In Battle Lab, players may be kicked back to the hub when entering water
– When entering any water in Battle Lab, players may get kicked back to the hub.
• Some previous battle pass outfits are missing color
– Some outfits from previous Battle Passes may appear completely white and not their intended color.
Fortnite wiki :
Genre(s)

Survival, battle royale, sandbox

Developer(s)

Epic Games

Publisher(s)

Platform(s)

Windows,

macOS,

Nintendo Switch,

PlayStation 4,

PlayStation 5,

Xbox One,

Xbox Series X/S,

iOS,

Android

First release

Fortnite: Save the World
July 25, 2017 (early access)