What are Roblox promo codes?
These are codes that you can use to get free cosmetic items for your avatar! You can equip them to your character in the Roblox Avatar area. You will keep these items permanently, so don't worry about them disappearing. However, make sure to redeem the codes as soon as possible as they will expire after a certain time.
Unfortunately, we don't know when new codes are coming to Roblox, so these are just as amazing to you as they are to me! If there's new code, we'll usually include it at the top of the page, so it's the first thing you see.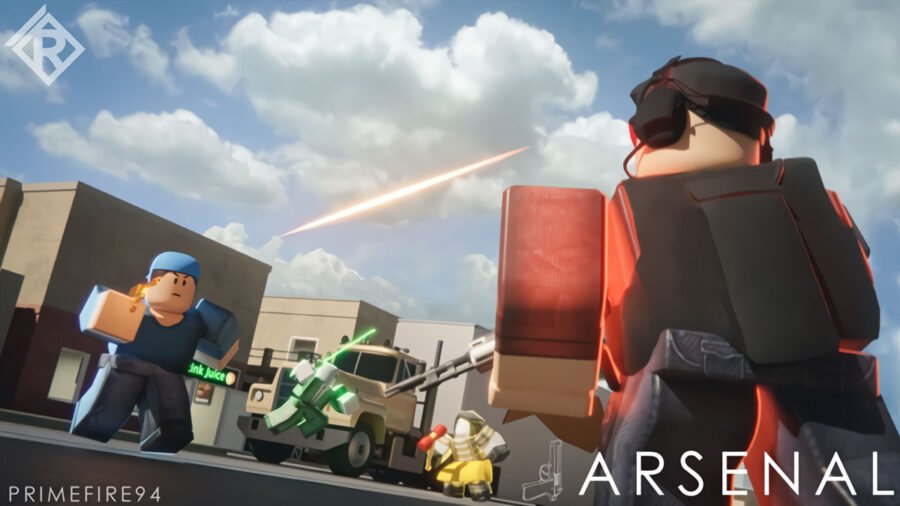 How-to Redeem Roblox Arsenal Codes ?
Open the game, look for the Twitter icon once you open up the game. Hit that button and you will get the following pop-up:
Click on the area that says "Enter your code here!" and enter one of the Arsenal Codes from list below. Once you've got it entered in correctly, you'll just need to hit the Redeem button and you will be given the reward!
Roblox Arsenal Codes (Active) :
Here list available codes :
goodnight—Redeem to Teleport to Snowy Bridge
Arsenal Codes (Expired)
All these Arsenal codes are expired and will no longer work.
10keni
wake up—Redeem to Teleport to Snowy Bridge
BRUTE—Redeem for a reward
xonaeday21
hammertime—Redeem for Ban Hammer Skin
trolling…—Redeem for Tomfoolery Delinquent skin
NEVERBROKEN—Redeem for Beatable Calling Card
CRACKED—Gave a Calling Card
dhmubruh—Redeem for Grind Set Calling Card
the 2021 spooky code—Redeem for Herobrine Delinquent
3BILLY—Redeem for Holoend Kill Effect
NEWMILO—Redeem for Delinquent skin with the Milo unusual
NEWMILO (WOMAN)—Redeem for Rabblerouser skin with the Milo unusual
SCALLYWAG
BALLISTICBSIDE
FLAMINGO—Redeem for rewards
ROLVE—Redeem code for Fanboy Skin
xonae—Redeem for a Xonae Announcer Voice
JOHN—Redeem for John Announcer Voice
KITTEN—Redeem for Koneko Announcer Voice
CBROX—Redeem for Phoenix Skin
EPRIKA—Redeem for Eprika Announcer Voice
Enter your Roblox ID Backwards—Redeem to be teleported to Snowy Bridge
Bandites—Redeem for Bandites Announcer Voice
PET—Redeem for PetrifyTV Announcer Voice
ANNA—Redeem for Anna Skin
F00LISH—Redeem for Jackeryz Skin (The '00' in this code is two zeroes)
TROLLFACE
POKE—Redeem for Poke Skin
POG—Redeem for 1,200 Bucks
BLOXY—Redeem for Free Money requiredbycontract tcartnocybderiuqer
GARCELLO—Redeem for a garcello skin, garcello kill effect and a emote
THE BANANA MAN—Redeem for free rewards
GULLIBLE
MILO—Redeem for a Delinquent skin
BALLISTIC
unusualbias—Redeem code for Suspicious Stranger Skin
CharityACT5k 
CastlersUnusual100k—Redeem code for an Ace Pilot Skin
TheBloxies—Redeem for Bloxy Delinquent Skin, Bloxy Award Melee, & Bloxy Kill Effect