WHAT TIME DOES GRAND THEFT AUTO ONLINE THE CONTRACT DLC UPDATE COME OUT?
The release date for when GTA 5 Online The Contract DLC will be released is December 15 and its update time could be 01:00 – 02:00 PT, 04:00 – 05:00 ET and 09:00 – 10:00 GMT.
The Dr Dre content could launch at 06:00 PT, 09:00 ET, and 13:00 GMT instead.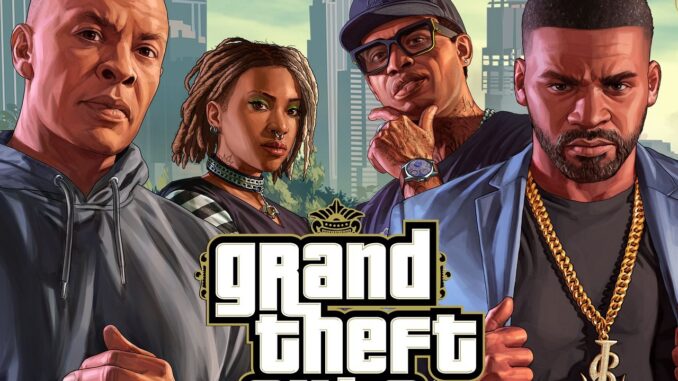 GTA ONLINE THE CONTRACT NEW MUSIC
One of the songs is another collaboration between the rapper and Eminem, meanwhile there are also tunes from the following artists:
Caroline Polachek
Daddy Yankee
Mr. Fingers
Aventura
Snoop Dog
Busta Rhymes
Anderson Paak
ROSALÍA
DaM-FunK
DJ Pooh.
Again, it's an honor 2 be aboard. Enjoy.

Much appreciation 2 @RockstarGames!

Stay tuned for the release of:
GTA Online: The Contract ✌🏽

More info: https://t.co/t8EL4A7URF • pic.twitter.com/wMyObiJnai

— DāM-FunK (@DaMFunK) December 13, 2021
GTA Online wiki :
Developer(s)
Rockstar North
Publisher(s)
Rockstar Games
Director(s)
Leslie Benzies
Producer(s)
Andy Duthie
Designer(s)
Leslie Benzies
Programmer(s)

Adam Fowler
Daniel Yelland
Robert Trickey

Artist(s)
Aaron Garbut
Series
Grand Theft Auto
Engine
RAGE
Platform(s)

PlayStation 3
Xbox 360
PlayStation 4
Xbox One
Microsoft Windows
PlayStation 5
Xbox Series X/S

Release
Genre(s)
Action-adventure
Mode(s)
Multiplayer