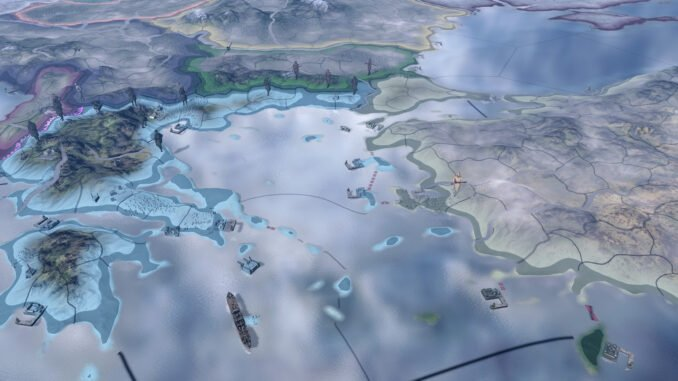 The next Hearts of Iron 4 DLC, By Blood Alone, was officially announced by videogame publisher Paradox Interactive on Tuesday, June 7. The new expansion focuses on discovering new alternate histories for Italy and Ethiopia, as well as Switzerland, one of the leading neutral powers. In addition, it allow players to design their own warplane. This article covers everything you need to know about HOI4 By Blood Alone.
You can watch the DLC's trailer here:
HOI4 By Blood Alone Release Date
Following the success of No Step Back in November, By Blood Alone will be the fourth expansion for Hearts Of Iron 4. However, its release date remains a mystery. All we know for now is that By Blood Alone will be released sometime in June.
What's new in HOI4 By Blood Alone ?
First, Hearts of Iron IV: By Blood Alone will include new focus trees for Italy, Ethiopia, and Switzerland. The teaser trailer above indicates that Italian appears to be the most important side. Players can choose to follow Mussolini's real-world Axis power path or to take Italy down an alternate historical path, such as restoring the monarchy, promoting democracy, or staging a Communist revolution.
Ethiopia will have to repel an Italian invasion. In that case, Switzerland must perform a delicate balancing act in order to remain neutral. Players will be able to use new Peace Conference options such as demilitarization zones, claiming reparations, and capturing the capital ships of defeated countries. You can even embargo enemies to prevent them from trading with you until the appropriate level of global tension is reached.
The airplane designer, which allows players to design their own aircraft, is perhaps the most intriguing addition to By Blood Alone. With 67 new plane models, there should be plenty of room for new designs. By Blood Alone also includes unit medals to track a division's performance and embargo interactions to disrupt enemy trade. Twenty new unit art pieces and 12 new music tracks have been promised.
Hearts of Iron 4 Wiki
Hearts of Iron IV
Developer(s)
Paradox Development Studio
Publisher(s)
Paradox Interactive
Director(s)
Peter 'Arheo' Nicholson
Series
Hearts of Iron
Engine
Clausewitz Engine
Platform(s)
Microsoft Windows, macOS, Linux
Release
Genre(s)
Grand strategy wargame
Mode(s)
Single-player, multiplayer