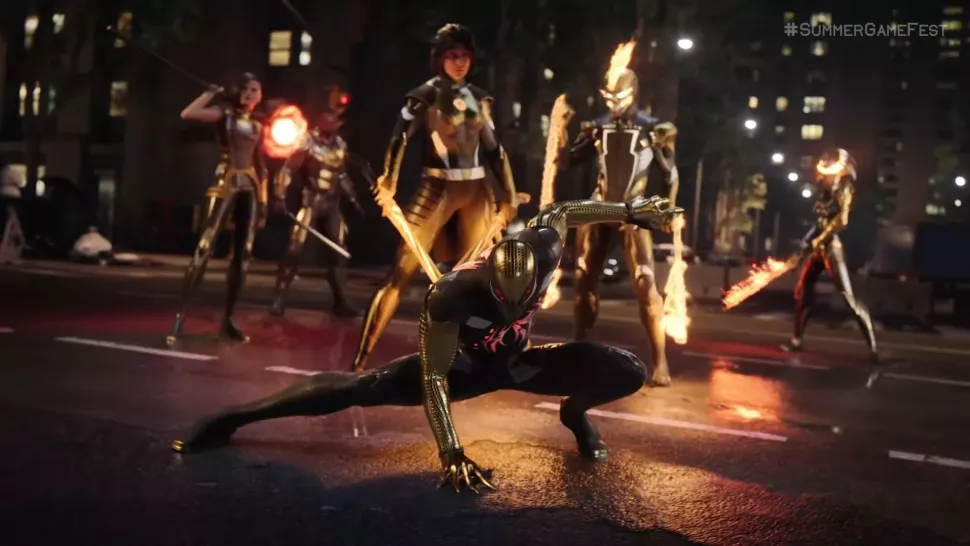 Marvel's Midnight Suns is an upcoming tactical role-playing game developed in collaboration with Marvel Games by Firaxis Games. It will include characters from various Marvel Comics properties, including Midnight Sons, Avengers, X-Men, and Runaways. Players will be able to create their own superhero, dubbed "The Hunter," with over 40 different abilities.
Marvel's Midnight Suns Release Date
The release date for Marvel's Midnight Suns was pushed back earlier this year to "late 2022." The upcoming tactical RPG set in the Marvel universe will be released on October 7, 2022, for PC (Steam and EGS), PS4, PS5, Xbox One, and Series X|S. According to a press release, the Nintendo Switch version will be released later.
LAST CHANCE TODAY, then it's gone!…𝗥𝗘𝗧𝗪𝗘𝗘𝗧 or 𝗟𝗜𝗞𝗘 this post right now to receive the Spider of Vengeance skin in #MidnightSuns

𝗙𝗢𝗟𝗟𝗢𝗪 @MidnightSuns 🔥

More & Terms: https://t.co/hIWwhXWlFf pic.twitter.com/fhIwgE42Sv

— Marvel's Midnight Suns (@midnightsuns) June 10, 2022
The announcement came as part of the Summer Games Fest in 2022, and it was accompanied by a brand-new trailer. The Nintendo logo is never mentioned in the trailer, which initially raised concerns among fans that the game would be canceled. While some thought Firaxis had abandoned the port, it appears to be on its way as of this writing.
What characters are in Marvel's Midnight Suns?
Confirming some rumors from fans, Peter Parker himself swung into action in yet another new suit.
The list of confirmed heroes goes on and on, however, as Wolverine,  Blade, Doctor Strange, Ghost Rider, Iron Man, Magik, Nico Minoru, Captain America, Captain Marvel
The game is currently available for pre-order in four different versions.
The Standard Edition will be $59.99 for PC, PS4, and Xbox One and will include only the base game.
The PS5 and Xbox Series X|S Enhanced Edition will cost $69.99 and include the "enhanced" and "next-gen optimized" base game, as well as "five premium cosmetic skins."
The Digital+ Edition will cost $79.99 and will include the base game as well as "11 premium cosmetic skins."
For $99.99, the Legendary Edition will include the base game, "23 premium cosmetic skins, and access to the post-launch Marvel's Midnight Suns Season Pass."