Skull and Bones is a third-person, open-world tactical action game. Players assume control of a customisable pirate captain and have the option of embarking on a solo campaign in the Indian Ocean or teaming up with up to five other players in Disputed Waters for player versus player action. Since the game's vision has evolved along with the gaming industry as a whole, it makes sense to wonder if Skull and Bones will be available on Xbox Game Pass or its PC equivalent at some point in 2022.
As the service does with many other games, Skull and Bones' inclusion on PC Game Pass would offer curious players a less expensive way to start playing and learn more about the game.
Is Skull And Bones Coming To XBox Game Pass or PC In 2022 ?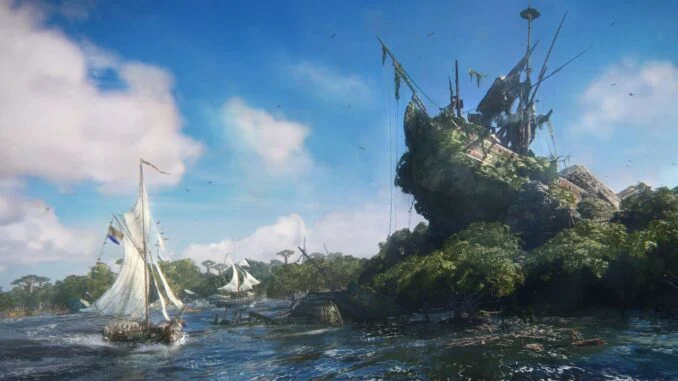 Skull and Bones Game Pass status: Unavailable at launch, may arrive later.
Despite releasing on both platforms, Skull and Bones does not appear to be making its way to Xbox Game Pass or its PC version at launch. There is probably a good reason why Microsoft's subscription service was not mentioned during the game's extended showcase in July 2022.
The world of #SkullandBones is yours to discover in this new gameplay overview trailer!

— Ubisoft (@Ubisoft) July 7, 2022
The publisher's own subscription service, Ubisoft+, gives users access to its newest releases on day one. Skull and Bones will be accessible to subscribers, allowing players to experience the game without immediately committing to a full purchase.
Skull and Bones may eventually appear on Game Pass, but this is not yet certain. There's always a chance that it will later be added to the service's expanding library; in that case, we'll update this article. Stay tuned.
Skull and Bones Release Date: When is it?
Fans will be able to get their hands on Skull and Bones this Nov. 8, 2022 — just in time for the holiday season.
Is Skull and Bones cross-play and cross-progression ?
Skull and Bones will launch with cross-play and cross-progression on PlayStation 5, Xbox Series X|S, Google Stadia, and Windows PC via the Epic Games Store and Ubisoft Store.
Is Skull and Bones Open-World ?
Skull and Bones is, in fact, an open world title developed by Ubisoft Singapore, and despite not having a campaign, the game has bits and pieces of story elements scattered throughout the world.
Skull and Bones Wiki
Skull & Bones
Developer(s)
Ubisoft Singapore
Publisher(s)
Ubisoft
Platform(s)

Microsoft Windows
PlayStation 5
Xbox Series X/S
Stadia
Amazon Luna

Release
8 November 2022
Genre(s)
Action-adventure
Mode(s)
Single-player, multiplayer