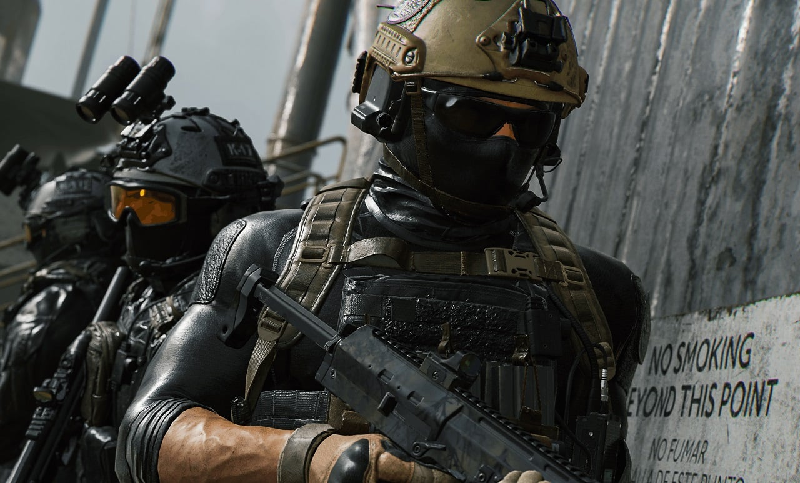 Modern Warfare 2 2022 Season 1: Release date & time countdown
The release date and time for when Call of Duty Modern Warfare 2 2022 Season 1 will come out and start is 10:00 PT, 13:00 ET, and 18:00 GMT on November 16th.
Keep an eye on issue tracking and updates for #ModernWarfare2… Our official Trello board is now live! With the correct link this time 😅

We'll continue to update this board as issues are discovered and resolved. https://t.co/leE1bEZh7X

— Infinity Ward (@InfinityWard) November 1, 2022
MW2 SEASON 1 UPDATE TIME
The date and time that the Call of Duty Modern Warfare 2 2022 Season 1 Update will be downloaded is 10:00 AM PT, 1:00 PM ET, and 6:00 PM GMT on November 14.
What is coming with Modern Warfare 2 season 1?
With the release of Modern Warfare 2 Season 1, we will get the first Battle Pass of the game, which will cost 1000 COD Points. Although, if you have purchased the Vault edition, you should get it for free.
The roadmap for Call of Duty Modern Warfare 2 2022 Season 1 has yet to be revealed, but Activision has outlined some of the content to come. CharlieIntel has claimed several substantial new features, including:
A new map
DMZ – an Escape From Tarkov style game mode.
Two new weapons
New Spec Ops mission
When Will Modern Warfare 2 Hardcore / Tier 1 Mode be Release?
Infinity Ward has confirmed that they have not released the Hardcore/Tier 1 mode, but it will be available "soon" in the game.
MODES:
– TDM
– Domination
– Kill Confirmed
– Free For All
– Headquarters
– Hardpoint
– Search & Destroy
– 3rd Person Moshpit (TDM, Domination, Hardpoint)
– Invasion
– Ground War
– Prisoner Rescue
– Knock Out

— Infinity Ward (@InfinityWard) October 28, 2022
Call of Duty: Modern Warfare 2 wiki :
Developer(s)
Infinity Ward
Beenox (Remastered)
Publisher(s)
Activision
Director(s)
Jason West
Producer(s)
Mark Rubin
Designer(s)

Todd Alderman
Steve Fukuda
Mackey McCandlish
Zied Rieke

Artist(s)
Richard Kriegler
Writer(s)
Jesse Stern
Composer(s)
Hans Zimmer
Lorne Balfe
Series
Call of Duty
Engine
IW 4.0
Platform(s)

Microsoft Windows
PlayStation 3
Xbox 360
macOS
PlayStation 4
Xbox One

Release
Microsoft Windows, PlayStation 3, Xbox 360

macOS

Campaign Remastered
PlayStation 4

Xbox One, Microsoft Windows

Genre(s)
First-person shooter
Mode(s)
Single-player, multiplayer