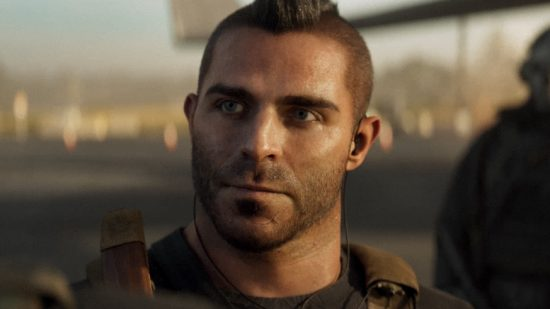 What is the error HUENEME – CONCORD in COD: Modern Warfare 2 ?
"HUENEME – CONCORD" is an error designator Activision support can use to help you diagnose connection issues, but the game's support team is absolutely swamped with requests right now as the Call of Duty: MW2 launch gets underway. So, what can you do in the interim?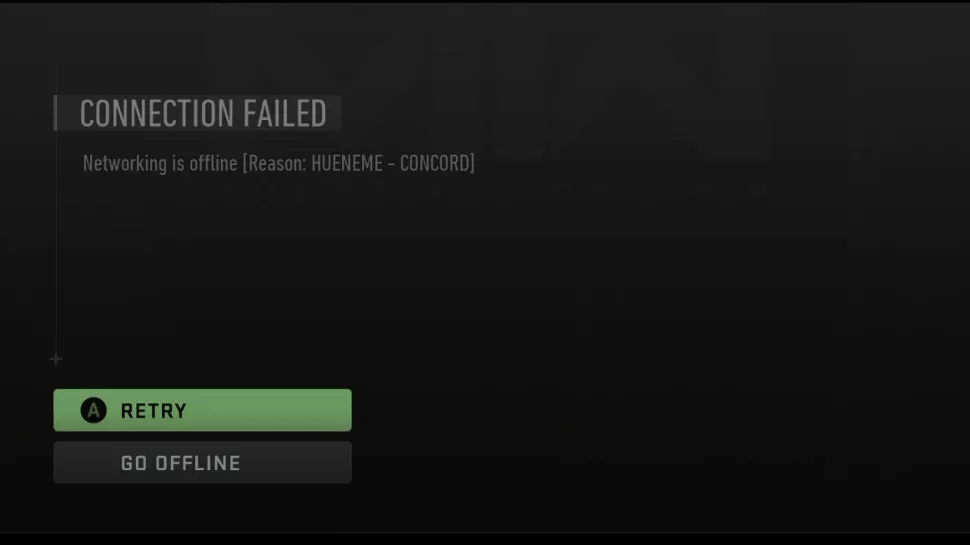 How to fix the error HUENEME – CONCORD connection issues?
Follow some ways below to try fix this error :
1. Hard reset your console
PC: You just need to press the Start menu, then power off, wait about 10 seconds, and then power on again.
Xbox: Press and hold the power button on the console until it turns off, wait about 10 seconds, and then turn it back on.
2. Disable Teredo Filtering and Enable UPnP on your router
In your router's security settings, you're looking for features that  disable Teredo or enable UPnP filtering. UPnP also seems to be called "independent port sharing" under some brand names.
Usually, to access your router, you can do it through a web browser connected to your network, either through Ethernet or Wifi .
Enter the router's IP address in your web browser (with PC, you can find this by typing CMD and writing ipconfig /all) . In the list of settings, it should give you an IP address under "Default Gateway". Use this IP in the browser to find your router settings. If you need a password, they are often listed on a label attached to your router.
3. Set up a static IP and port forwarding
Give your console  or PC  a static IP address. With some routers, you just need to log into a device and select "always assign the same IP address" to ensure that the settings stay the same every time your device connects to your router.
Next , in your router settings, there should be a security section described as "port sharing" or "port forwarding" .
You may also need to find the specific device you want to forward in the list of connected devices. It will be under DHCP, devices or something like that.
You will then be able to configure port forwarding rules for Call of Duty, Xbox Live, etc. You should be able to select UDP or TCP, then enter the port ranges bellow to apply the settings :
These are the ports Call of Duty needs to be open for functionality on PC:
UDP ports: 3074, 4380, 27000-27036.
TCP ports: 3074, 27015-27030, 27036-27037.
These are the ports Call of Duty needs to be open for functionality on Xbox:
UDP ports: 53, 88, 500, 3074, 3544, 4500.
TCP ports: 53, 80, 307.
Call of Duty: Modern Warfare 2 wiki :
Developer(s)
Infinity Ward
Beenox (Remastered)
Publisher(s)
Activision
Director(s)
Jason West
Producer(s)
Mark Rubin
Designer(s)

Todd Alderman
Steve Fukuda
Mackey McCandlish
Zied Rieke

Artist(s)
Richard Kriegler
Writer(s)
Jesse Stern
Composer(s)
Hans Zimmer
Lorne Balfe
Series
Call of Duty
Engine
IW 4.0
Platform(s)

Microsoft Windows
PlayStation 3
Xbox 360
macOS
PlayStation 4
Xbox One

Release
Microsoft Windows, PlayStation 3, Xbox 360

macOS

Campaign Remastered
PlayStation 4

Xbox One, Microsoft Windows

Genre(s)
First-person shooter
Mode(s)
Single-player, multiplayer