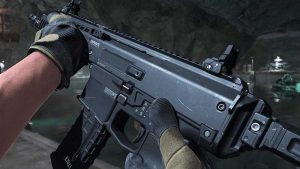 When new MW2 weapons come out, it's hard to tell which attachments will make the best loadout for them, and the ISO Hemlock is no exception. So, to make things easier, here's our recommended Hemlock loadout for Ranked Play.
MW2 Guide – Best ISO Hemlock Loadout in Ranked Play
One of the best aspects of the new ACR is the combination of damage and recoil control. The weapon has a lot of base control, and while the fire rate is average, each shot hits nearly as hard as the TAQ-56. However, the iron sights are terrible, so that will be addressed as well. All of the attachments you require are listed below.
Muzzle: FJX Fulcrum Pro
Underbarrel: Edge-47 Grip
Rear Grip: XTEN Grip
Stock: RES-2
Optic: Cronen Mini Pro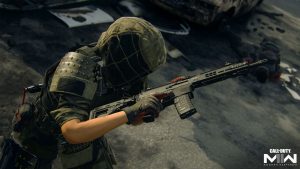 The absence of a barrel is the first thing you'll notice about this build. There is enough control without one, and the only decent barrel has too many drawbacks. Instead, we go with an optic in the Cronen Mini Pro. We use the dot because the iron sights on the ISO are clumsy and we don't need a barrel.
We want the Edge-47 Grip underbarrel and the FJX Fulcrum Pro muzzle for the ISO Hemlock to help us get a better grip on it. There are many more attachments like the ones above, like the FTAC Ripper 56, but these have the best stats.
About Call of Duty: Modern Warfare II
Call of Duty: Modern Warfare II
Developer(s)
Infinity Ward
Publisher(s)
Activision
Writer(s)

Brian Bloom
Eric Anderson
Justin Harris
Matthew Haraza Davis

Composer(s)
Sarah Schachner
Series
Call of Duty
Engine
IW 9.0
Platform(s)

PlayStation 4
PlayStation 5
Windows
Xbox One
Xbox Series X/S

Release
October 28, 2022
Genre(s)
First-person shooter
Mode(s)
Single-player, multiplayer