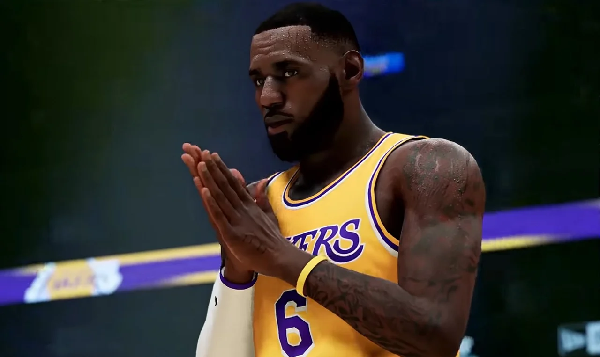 Early this morning, 2K Games announced that NBA 2K22 Season 6 would begin later this week on Friday, April 8. However, before the start of Season 6, a new update was released for NBA 2K22 : Update 1.11 is out now on  Xbox Series X and PS5, with NBA 2K22 Update 1.06 available to download on  Xbox One and PS4 .
As confirmed in the NBA 2K patch notes, the new season kicks off on Friday, April 8 at around 4 p.m. BST.
Visual Concepts has confirmed a separate  :
2AM PT release time on Thursday for Nintendo Switch
8AM PT Friday for PC players.
New Gen Patch Update 1.11
GENERAL
Preparations for NBA 2K22 Season 6, launching this Friday, April 8th, at 8AM PT/11AM ET/4PM BST. Stay tuned for what we have in store!
Clarified the instructions in Quick Play for Play With Friends so that it is clear the Quarter Length and Difficulty settings come from the host player
The following players and coaches have received new scans and/or had general likeness or tattoo updates made to them:
MyNBA
Addressed a rare hang that could occur when using specific custom rosters and attempting to play shortened 29 or 58 game seasons in MyNBA
GAMEPLAY
Addressed an issue that could cause certain takeovers to be applied to player builds that were not allowed
MyCAREER/CITY
Updated the location for the Photo Challenge: Traditional Photo 7 quest so it can be completed properly
Various stability and performance improvements have been made throughout the City
Resolved a display issue that could cause certain users to temporarily display their level from the previous season after a season changeover
Current Gen Patch Update 1.11
Preparations for NBA 2K22 Season 6, launching this Friday, April 8th, at 8AM PT/11AM ET/4PM BST. Stay tuned for what we have in store! This patch also includes new clothing, shoes, quests, soundtracks and court designs
Minor fixes and improvements to enhance the overall NBA 2K22 experience
Reduced the difficulty of Wednesday XP Bonanza daily quest
NBA 2K22 wiki :
Developer(s)
Visual Concepts
Publisher(s)
2K Sports
Series
NBA 2K
Platform(s)

Nintendo Switch
PlayStation 4
PlayStation 5
Xbox One
Xbox Series X
Google Stadia
Microsoft Windows
Apple Arcade (Arcade Edition)

Genre(s)
Sports
Mode(s)
Single-player, multiplayer