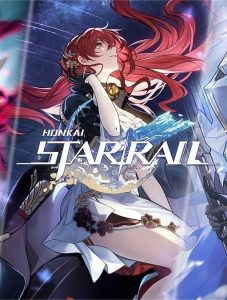 Since its release, Honkai: Star Rail has been plagued by leaks, and now character models for future content have been leaked online.
Potentially future ten Honkai: Star Rail character models have been leaked
Tao, a well-known Hoyoverese leaker, recently shared a post that included twelve character models from the upcoming game Honkai: Star Rail. Many of the characters featured in the leak do not have names, but some of them have been teased by the leakers and by HoYoverse. There's a reference to the rumored "Dan Heng IL" within the post, the alternative version of Dan Heng that was promised for Version 1.3. The post also features a complete character model for Fu Xuan, who will be available in the same update.
崩壊スターレイル

画像がリークされた全未実装キャラまとめ

各キャラ情報のまとめは後日投稿予定 pic.twitter.com/wzlCcTzLXx

— 崩壊スターレイル (@XueyiLover) April 28, 2023
Several previous leaks also provided us with information about the forthcoming character. Two new playable characters, the Silver Wolf and Luochi, will be introduced in Update 1.1. Players have expressed interest in learning more about the Silver Wolf, an NPC they met in the prologue who may share her story and that of Kafka in patch 1.1.
Version 1.2, it appears, will be dedicated to Kafka, who will serve as the banner's main character. She will most likely become one of Honkai Star Rail's strongest 5 star characters. Many players are already acquainted with Kafka as a result of her appearance in the prologue, and they are eager to see her in action in the main game.
#HonkaiStarRail ⚠️HSR LEAKS!⚠️

[Questionable]
🌟1.1; 1.2 and 1.3 warp events.

🌟1.1 Warp events;
Luocha
Silver Wolf
+Yukong (4 stars)

🌟1.2 Warp events;
Kafka
Blade

🌟1.3 Warp events;
Fu Xuan
Dan Heng – Imbibitor Lunae

Credits to: Team_China pic.twitter.com/KYPjM4u8wx

— HSR_stuff (@Inima__) April 27, 2023
Finally, as previously mentioned, in version 1.3, a new character – Fu Xuan – will be added. Little is known about her abilities, but she will be classified as a rarer quantum element and will fight alongside Seele. Deng Heng, or Dan Heng IL, will also receive a new special skin as part of the updates.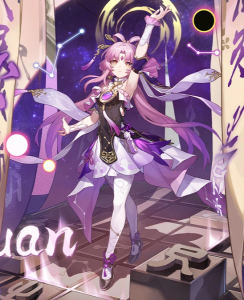 That's all we've heard about Honkai: Star Rail so far. Keep in mind that none of these details have been confirmed by the MiHoYo developer, so you should treat them with a grain of salt.