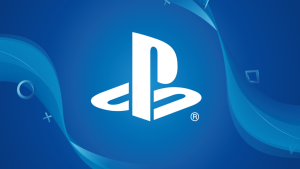 The PS6 being rumored to be released in 2027 appears plausible at first glance, but this is unlikely to happen.
PS6 is rumored to be released in 2027, but this is unlikely to happen
People were wondering when the PlayStation 6 would be released even before the PlayStation 5. There has never been a set date for release. Sony initially proposed 2026, but that was before the coronavirus pandemic, which would have delayed plans.
Microsoft recently stated that the next generation of consoles would not be released until late 2028 at the earliest, and even then, plans could change at any time.
However, a new rumour has recently circulated online, claiming that there is evidence of the PlayStation 6 being released in 2027 – only four years from now. Even though this seems plausible under normal circumstances, when you look at the details, it's clear that it's more wish fulfillment than reliable news.
The theory is based entirely on Sony's comments about Microsoft's attempted acquisition of Activision Blizzard and the future of the Call of Duty franchise on PlayStation.
As a reminder, Microsoft has stated that it will not make Call of Duty an Xbox exclusive and will instead keep the series on PlayStation. However, when this was first proposed, Sony called Microsoft's offer 'inadequate,' because it would only last for three years after Sony's current deal with Activision expires in 2024.
Sony obviously doesn't like the idea of potentially losing access to Call of Duty in or around 2027, especially since, in its own words, it will have just launched its next generation of hardware, aka the PlayStation 6.
In a statement given to the UK's Competition and Markets Authority (CMA) as part of its investigation into the acquisition, Microsoft said it would only make Activision's games available on PlayStation until 2027.
'A period until 2027 – or some other (possibly shorter) time that Microsoft unilaterally determines'makes sense' to Microsoft – is badly inadequate,' Sony continues, citing comments made by Xbox boss Phil Spencer to the Wall Street Journal.
'By the time Sony Interactive Entertainment launched the next generation of its PlayStation console (which is likely to occur around [REDACTED]), it would have lost access to Call Of Duty and other Activision titles, making it extremely vulnerable to consumer switching and subsequent degradation in its competitiveness.'
While the PlayStation 6's release date has not been made public, the logic behind the rumour is that if the PlayStation 6 will be available by the time Sony theoretically loses Call of Duty, it must be aiming for 2027.
Except that's not what the statement actually says. Assuming Sony is correct and Microsoft makes Call of Duty an exclusive in four years, the PlayStation 6 will be released after that point, but not necessarily in the same year.
More importantly, the statement was made in October 2022, and it is unclear why it is only now making the rounds. A month later, Microsoft announced that it had increased its offer to ten years, indicating that it will continue to release Call of Duty on PlayStation until at least 2034.
Related: