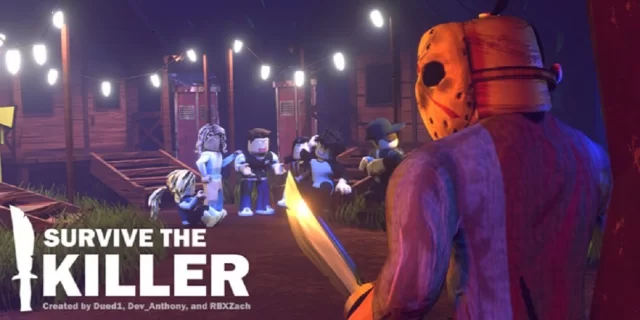 What are the Survive the Killer Codes ?
Survive the Killer codes is a popular Roblox horror game where you can play either one of the survivors or the killer. If you are an avid player of the game and looking for Survive the Killer active codes to get free knives, slicers and more rewards, then you have landed on the right page.
All Survive the Killer Codes
SNOWMAN – Redeem code for a Minty Holiday Hook slycer (NEW)
NEWYEARGRIND – Redeem code for a free 1H XP Boost (NEW)
omgfinally – Redeem code for 100 Gems
Expired codes
BOO – Knife Skin
DESYNC – Rewards: The Broken Clock Knife
LUCKY2022 – Rewards Cookie Cutter Slycer
CUPID2022 – Rewards: Flowery Facade Knife
STK2YEARS – Rewards: 2 Year Birthday Slycer Knife
900M – Rewards: 900M Slycer Knife
SANTA – Rewards: Santa Hat Slycer Knife
HAPPYNEWYEAR – Rewards: 2022 New Year Slycer Knife
800M – Rewards: 800M Slycer Knife
How to redeem Survive the Killer codes
Follow steps below to redeem code
Run Survive the Killer game
As soon as you load in, locate and select the Twitter icon with the word Codes under it

Rounds start fairly quickly, so you'll only have a short amount of time to find the correct button and enter codes!

Click on the area that says Enter Code Here and enter one code from active list above .
Once you've typed in the code, press Redeem to receive your free reward!