Following the rise of digitalization, there has been an increased number of game developers basing themselves in Las Vegas, Nevada. At present, game development is one of the most integral aspects of the entertainment sector, with users often seeking creative new content to immerse themselves in.
As a result, we're going to look at the growth of game developers within Nevada and consider how they've been able to explore several diverse sectors.  
A Rising Number of Developers Based in Las Vegas 
Fundamentally, this could be down to numerous different factors. Many start-up companies are likely opting for the most populous city in Nevada because of the recent surge in popularity that has been evident within the state regarding the video game industry. In turn, as a result of gaming picking up in Nevada, that will have a knock-on effect on the demands of local people who will continually be seeking the next revolutionary game, such as Swipe the Walls, which is an alternative to the ever-popular Flappy Birds.
Source: Pxhere
Furthermore, while the traditional gaming sector has grown in recent times, the iGaming sector has also reached new heights, which is testament to the diverse focusses of game developers based in Las Vegas. Although they're not yet on the same level of recognition as well-known casino game developers such as Microgaming, NetEnt, and Playtech, along with many more, who create both play-money and real-money slots to be made available across numerous digital casinos, Aristocrat Technologies is seeking to design and manufacture gaming machines and software within the iGaming industry, with their headquarters now based in Las Vegas.  
At present, Chetu is one of the most prominent players in the game development market that are based in Las Vegas. What sets the 20-year-old company apart from other organizations is the diverse nature of their work within the gaming world. In addition to creating titles for smartphones and tablets, they also cover console game design and programming, along with developing the integration of augmented and virtual reality into modern-day titles. Since being founded in 2000, Chetu, who specialize in software solutions, has been one of many companies seeking to take advantage of the surge in video game popularity within Nevada.  
Same Location, Different Game-Based Sectors 
As mentioned above, there are numerous reasons why the number of game developers opting to operate out of Las Vegas has risen in recent years. Crucially, however, due to the fact that both the gaming and iGaming markets are continually evolving, that always ensures that there is a gap in the market for the next significant digital development.  Moreover, given that each of the respective developers doesn't focus their attentions on the same genre or platform, the scope for diversity has also been central to the expansion of Vegas-based gaming companies.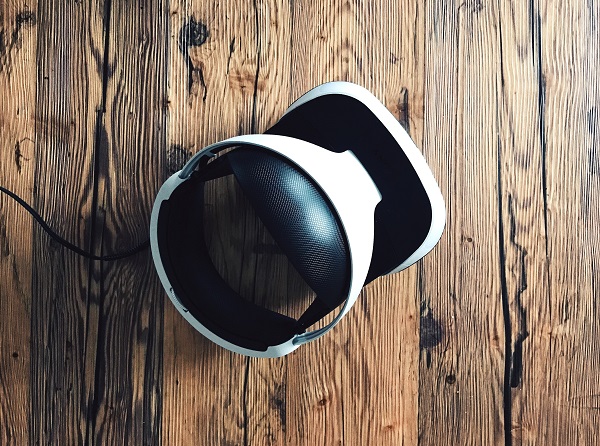 Source: Unsplash
The diverse nature of game advancement within Las Vegas isn't purely limited to augmented or virtual reality and online casino game development, with other organizations, such as Game-O-Gami, focusing on the creation of card and board games, in addition to mobile titles. At the time of writing, the company remains in the production stage for one of their upcoming games, Samurai Punk, which is scheduled for release in 2021 and is centered around combat in various martial arts styles. Moreover, they have also continued to cater to those who enjoy board games, with Blood of Rome set to be made available for purchase in 2021. Although neither of the above games is yet to be released, the fact that they're in development illustrates just how diverse the focuses of game developers in Las Vegas have become.  
The Need for Diversity in a Constantly-Evolving Sector 
Ultimately, in order for the game development industry to continue thriving in Las Vegas, a continued exploration of diverse sectors is required. As evident from the above organizations, Nevada-based developers aren't, at present, stepping on each other's toes in relation to their creative focusses. With a wide array of markets being covered, from board games to casino titles and virtual reality possibilities, Las Vegas is well placed to sustain its recent growth in the coming years.