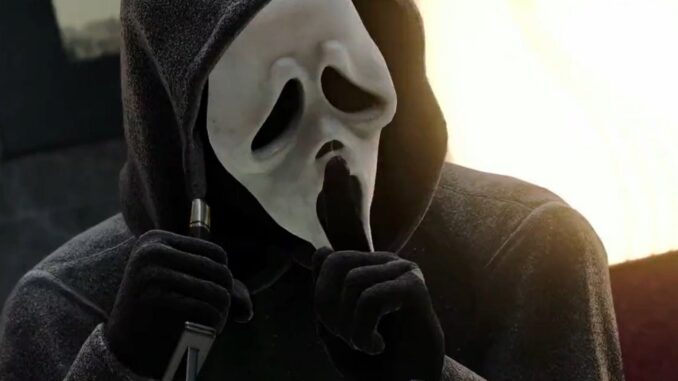 WHAT TIME DOES THE HAUNTING START IN WARZONE?
The launch date for the Warzone Halloween 2021 event is October 19 and The Haunting start time should be 10:00 PT, 1:00 PM ET, and 6:00 PM BST.
WARZONE HALLOWEEN 2021 SKINS
One of the confirmed Operator skins for the Call of Duty Warzone Halloween event 2021 is Ghostface.
He will be part of a bundle which comes with a finishing move named Violent End. This finishing move will be available for all Operators, and the bundle will also come with two Tracer Round weapon blueprints as well as the Ghost Blade.
The Donnie Darko Bundle will arrive on October 24 and will feature Frank as an Operator skin with the finishing move, Sky is Falling.
#TheHaunting is bringing more fright to the fight than ever ➡️ https://t.co/4kHiKyPImq pic.twitter.com/AHbmbJNVyq

— Call of Duty (@CallofDuty) October 18, 2021
Call of Duty wiki :
Genre(s)
First-person shooter
Developer(s)
Primary
Infinity Ward
(2003–present)
Treyarch
(2005–present)
Sledgehammer Games
(2011–present)
Raven Software
(2016–present)
Publisher(s)
Activision
Platform(s)
Microsoft Windows
OS X
Nintendo DS
GameCube
Nokia N-Gage
PlayStation 2
PlayStation 3
PlayStation 4
PlayStation 5
PlayStation Portable
PlayStation Vita
Wii
Wii U
Xbox
Xbox 360
Xbox One
Xbox Series X/S
iOS
Android
BlackBerry
J2ME
First release
Call of Duty
October 29, 2003
Latest release
Call of Duty:
Black Ops Cold War
November 13, 2020
The Latest Games News : Release date , Patch Notes , game events & update , Game Leaks & up comming .