How to install JAOPCA Mod 1.17.1/1.16.5 (Just A Ore Processing Compatibility Attempt)
Follows 5 Steps bellow to install JAOPCA Mod on Windows and Mac :
1. You need ready installed Minecraft Forge.
2. Download a Forge compatible mod from url download, or anywhere else!
3. Open Minecraft, click ->> 'Mods' button on the main menu,  click – >> 'Open Mods Folder'.Important: Some older versions of Forge may not have the 'Open Mods Folder' button. If that is the case, you need to find the folder manually. Windows:
Press the Windows key and R at the same time
Type %appdata% and press enter
Find the Minecraft folder and then look for the Mods folder within that
Mac:
Click on the desktop and then press Command+Shift+G all at the same time
Type ~/Library and press enter
Open the folder Application Support and then Minecraft
4. Place the mod file downloaded (.jar or .zip) into the Mods folder.
5. Relaunch Minecraft, and you should now see the new mod installed in the list!
JAOPCA Mod is a mod that aims to add ore processing compatibility to many mods and is inspired by AOBD (Another One Bites the Dust) by ganymedes01.
Screenshot :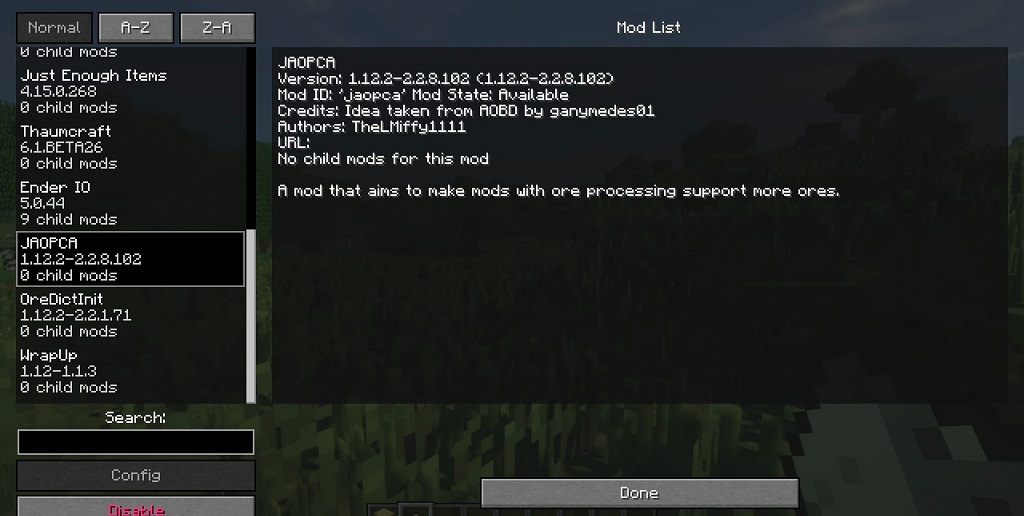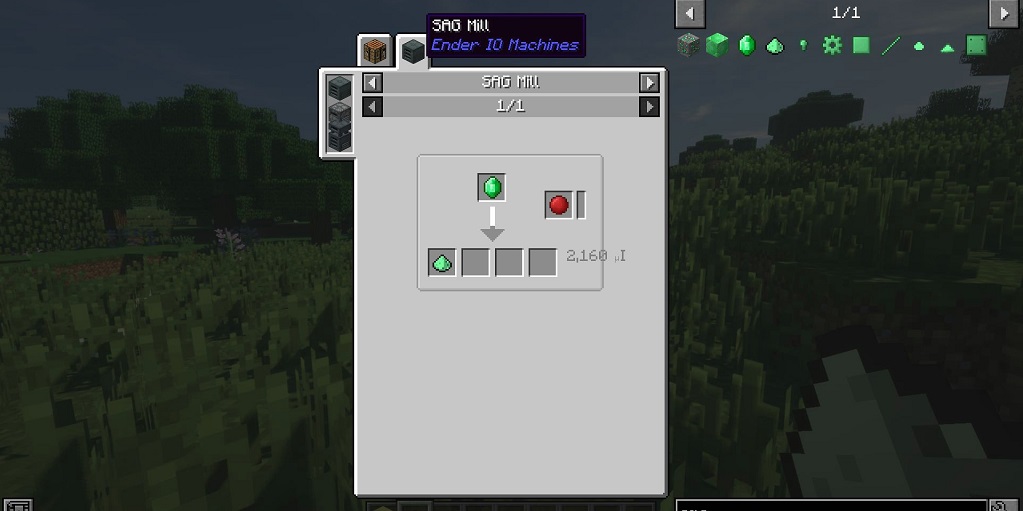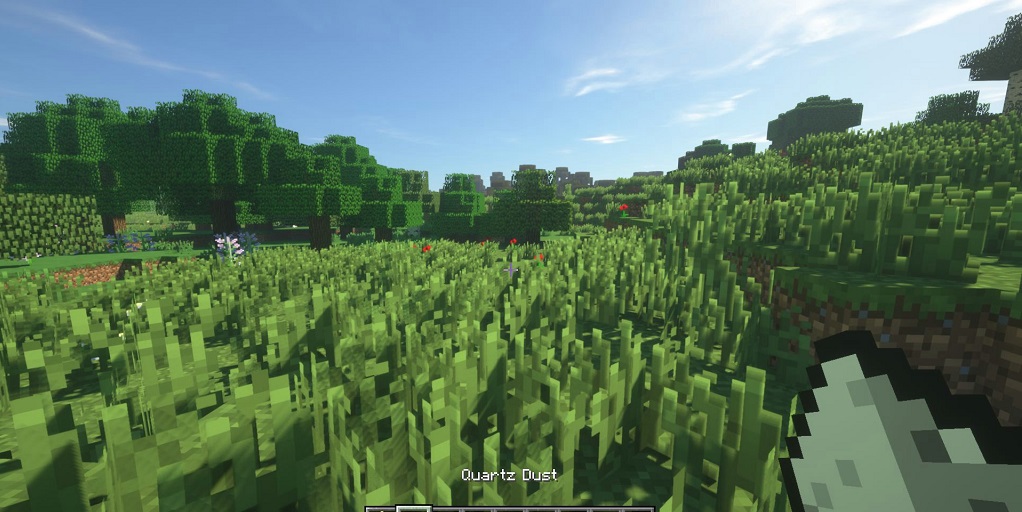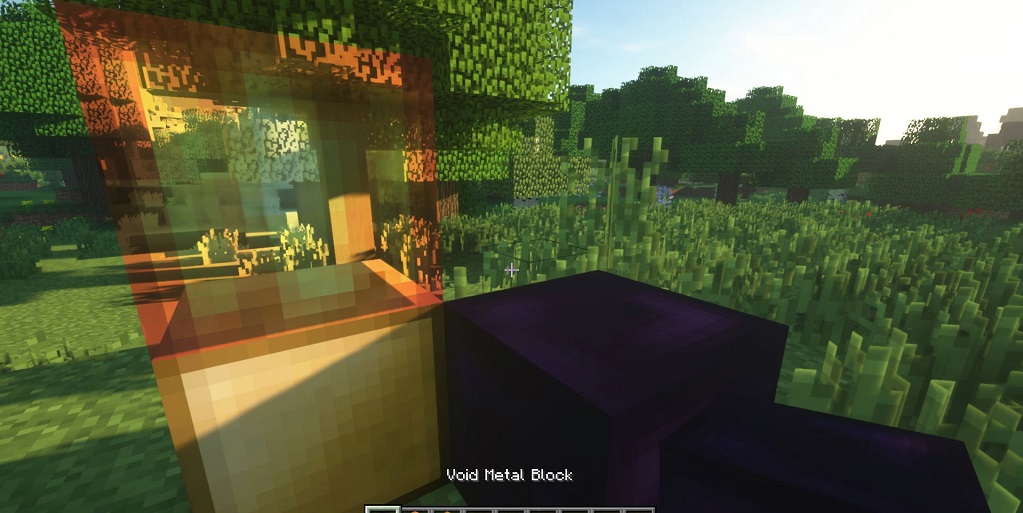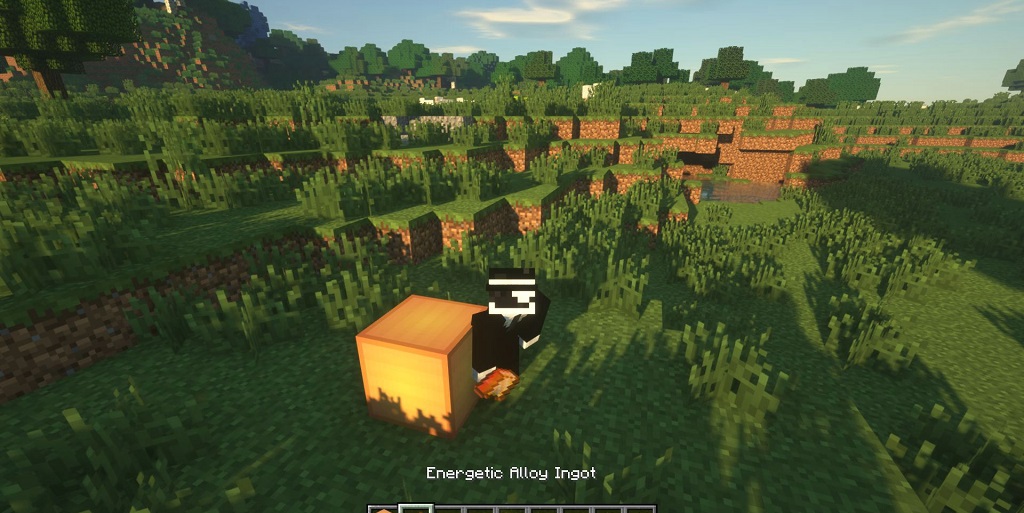 Features:
Supports:
AbyssalCraft
Applied Energistics
Buildcraft Ore Processing
Embers
Ender IO
Ex Nihilo Adscensio
Ex Nihilo Creatio
Ex Nihilo Omnia
FuturePack
Immersive Engineering
IndustrialCraft
Magneticraft
Mekanism
Railcraft
Sky Resources
TechReborn
Tesla Powered Thingies
Thaumcraft
Thermal Expansion
Tinker's Construct
Requires:
WrapUp Library
Changelog
Fixed third extra config not working
Fixed CraftTweaker compat ore entry getting extra returning self