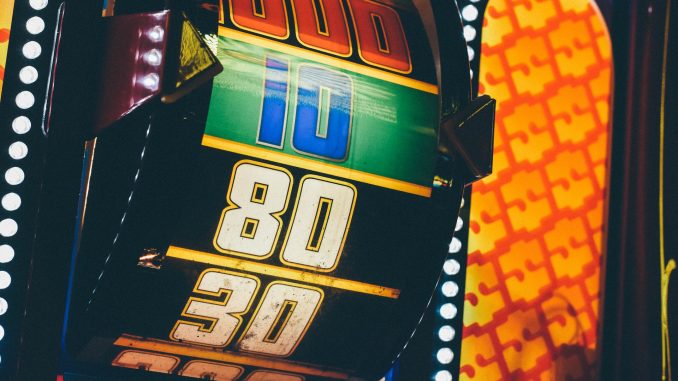 I've seen the term "Slingo" mentioned in numerous articles related to online gambling during the past year but had always believed that it was referring to a software house who created regular slot machines. I'm not sure what gave me that impression, however, as it turns out that Slingo games are in fact part bingo, part slot – a hybrid genre of game that is entirely distinct from regular online slots.
Bingo is a popular game in my country and has been experiencing a resurgence during the past few years after several years of decline. Some people even expected bingo to go extinct once most of the older generation had passed away, but a new wave of bingo players has unexpectedly appeared – just in time to save the industry. Personally, I like playing online bingo, and I love playing online slots, so I was completely intrigued by the prospect of Slingo – surely this will be the perfect game for me? Let's find out!
Where to Find Slingo
If online casinos are permitted within your country or State, then you should have no problem finding a Slingo game to play. That first part may have been a significant issue in earlier years, but more than half of US states have now begun legislating for online gambling in some form, and many other areas which previously prohibited the pastime have also changed course recently as well. For example, this year saw the first Ontario Casino website launched, marking the first time that citizens of the Canadian province have been able to gamble legally online. 
In short, provided it is legal within your jurisdiction then a simple google search should be enough to find a Slingo game you can play!
But Just What *IS* Slingo?
We mentioned that Slingo is a hybrid of slots and bingo, but how does such a thing work? First, Slingo games use a 5×5 grid containing what looks like a set of 75 ball bingo numbers, along with a single reel which is usually represented horizontally at the bottom of the grid.  This reel contains numbers which the game will automatically mark off your card if they are present after each spin.
Many Slingo games have a theme, similar to online slots – for example, there is a Rainbow Riches Slingo game that features a variety of bonus symbols based on the extremely popular slots franchise. Different games offer prizes for different combinations of numbers, but it is common for a game to pay when completing each line, or a full house.
How to Play Slingo
At the beginning of each Slingo game you will usually be given a set number of spins, most commonly 20, as this is the most common amount of numbers included on each players card. If you can mark off all the numbers on your card with your initial 20 spins then you'll bag yourself a huge cash prize, but you can also win smaller prizes for completing one or two lines, or perhaps a more specific combination such as a diagonal. Different games have different rules when it comes to what constitutes a win, so be sure to check this before you start to play.
There is also a variety of special symbols which can appear on the reel to give you a boost, including:
The Joker

acts as a wild symbol and can be used to match any number in the column directly above it. A bonus prize is usually paid if three or more jokers appear on the reel during a single spin. A "Super Joker" variant is sometimes included as well.
The Devil

is the games most feared symbol, as he likes to steal half of the points you have previously collected during your game. Don't give up hope as soon as a devil appears however, as if you are lucky then a cherub could appear and chase the devil off of the screen, potentially doubling your score at the same time!
Gold Coins

will increase your current score by 1,000 points and can be used to purchase additional spins, potentially giving you that final burst necessary to complete your card. Usually, the number of free spins you can purchase is capped at four.
If you fail to complete your entire Slingo card then you can sometimes purchase a handful of extra spins for a fixed price, but this is not always a value proposition – if you are a long way from completing your card, sometimes it will be better to simply cut your losses and purchase a new card, rather than trying to complete the last one.
Some Slingo games have many more advanced features than what we have described above, but this should be enough to get you started – once you are familiar with how the games work, you could seek out a more complicated and detailed version of the game. The "Rainbow Riches" variant of Slingo that we mentioned earlier is a great option, as it includes many bonus features which are sure to appeal to slots fans whilst making the game much more exciting at the same time.