Crypto, Casino and Passkeys: Where can PayPal go Next?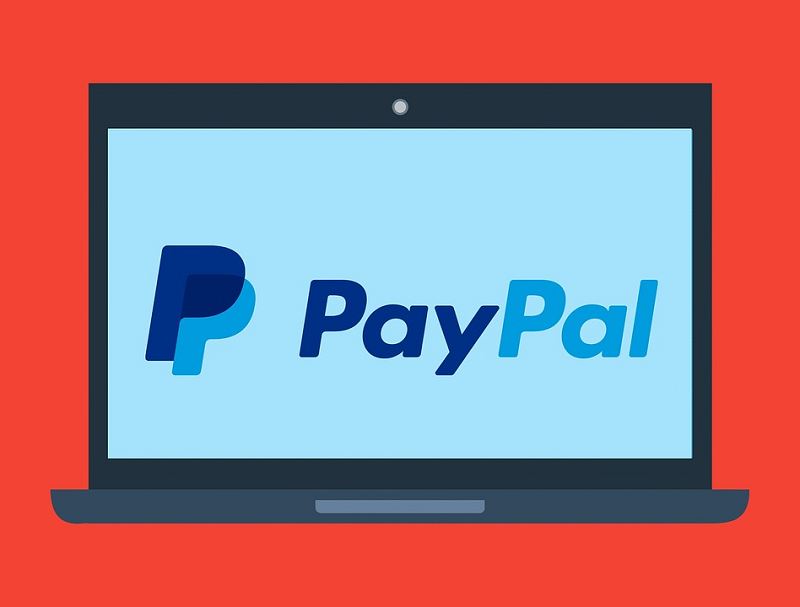 When it comes to so-called "ewallets", PayPal remains the undeniable market leader in the global marketplace.
To this end, the platform generated a staggering net income of $4.169 billion through 2021, while over 19 billion individual transactions were processed by PayPal during the same period.
In excess of 80 million people use PayPal's One Touch payments service alone, while the platform is continuing to introduce new features and services annually.
In this article, we'll address some of PayPal's more recent developments, while asking where this will take the brand in the near and medium-term.
Crypto and Passcodes – How PayPal Evolved During 2022
As PayPal has secured its reputation as the world's most popular and widely used ewallet, it has more recently focused on integrating new technologies and offering more advanced payment features to users.
In June, for example, the company announced that it was starting to provide support for the native transfer of selected crypto assets, primarily between the PayPal interface and other exchanges (and wallets).
Arguably, this is the single most popular request among PayPal users since the most recent Bitcoin price run of 2021, and while the crypto market has since crashed heavily, the demand for digital currency payment solutions remains unchanged.
In simple terms, this new function will support the initial transfer of Bitcoin, Ethereum, Bitcoin Cash or Litecoin tokens into PayPal. This crypto balance can then be transferred to external wallets and email addresses, including listed exchanges and hardware wallets.
Crypto holders will also be able to send and receive tokens through PayPal's popular 'send to friends and family' feature, which will negate any transaction fees and make digital currency even more accessible.
Of course, allowing for the storage and transfer of crypto assets introduces new security risks, even for an established ewallet with a superior technology stack. So, PayPal has also started to enable support of Passkeys in the US market, with this fast becoming the new standard for authentication online.
In addition to creating a heightened level of security for crypto and online PayPal transactions, this will also enable all  iPhone, iPad and Mac users to access the payment service without the use of their password.
In this instance, a Passkey is a digital credential that's automatically tied to a user's individual PayPal account. This negates the need to enter (or store) either a username or password on your device, creating a far more secure alternative to legacy authentication and security mechanisms across the board.
This measure is likely to be welcomed by users and arguably crucial given the decision to support crypto transfers, while it highlights how PayPal intends to evolve and remain relevant as the worlds of finance and commerce become increasingly digitised.
Over time, these features should also be rolled out in Europe, the UK and throughout the rest of the world, while they may also be built upon further as customer demands and trends continue to evolve.
Addressing the Rise of PayPal Casinos
Interestingly, we've also noticed a dramatic number in the rise of PayPal online casinos of late, especially in lucrative iGaming markets in the US, Ireland and parts of Europe.
Even online casinos in the UK are increasingly likely to accept PayPal payments in the digital age, with this jurisdiction known for its stringent regulatory framework and guidelines on viable payment methods. This is important; especially as the global iGaming market continues to grow at an exponential rate. More specifically, this sector was worth approximately $58.2 billion at the end of 2021, while it's expected to more than double to a staggering $145.6 billion by 2030.
Given this obvious growth and demand, it's little wonder that PayPal casinos are becoming more prevalent. After all, this allows operators to provide a broader and more efficient range of payment options to players, but the company itself can process a significantly higher number of transactions annually and boost its revenues considerably.
Remember, users can also connect their PayPal account to a bank account or credit card, effectively ensuring gamblers can access multiple payment sources through a single interface. PayPal is also a flexible payment method that drives fast withdrawals and transactions, so its aggressive move into the iGaming space will be welcomed by players, gambling brands and the business itself!
The Last Word
These trends and policy decisions perfectly embody PayPal's desire to evolve and move with the times, as it looks to embrace crypto payments and technology while enabling users to transfer tokens in a more robust and secure environment.
The rise of PayPal casinos online also demonstrates the company's ability to spot consumer trends and react to them in an agile manner, while it will also continue to unlock huge revenue growth for the business as a whole.
Ultimately, PayPal looks set for a bright and commercially viable future, as it continues to embrace new trends and technologies to ensure its relevance in a constantly changing digital ecosystem.