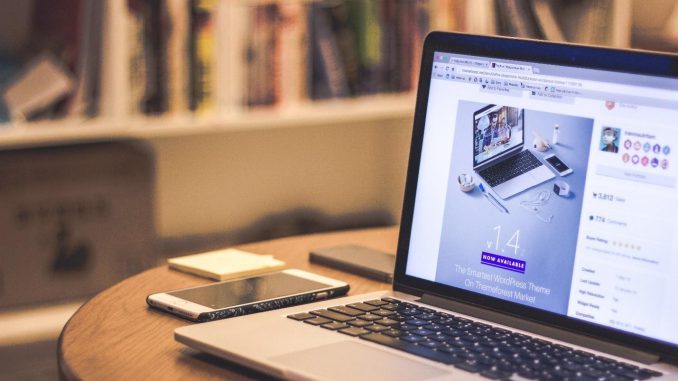 It seems like in the past couple of years, there has been a war against torrent websites. A plethora of organizations, along with ISP, have been trying so hard to block access to these sites.
That's precisely one of the reasons why it has become so difficult for a vast majority of people to access these websites. Now, there are lots of reasons why a particular site isn't working properly in your country.
One of the main ones is the blockage of these torrent sites by the government or ISP. So if you're yearning to uncover the ways you can unblock them, then check out these tips and tricks below that will help you accomplish that.
Smart Hacks To Help You Unlock A Torrent Website
Begin On A Different Connection
Let's start with this one. It is for sure one of the easiest ways to unblock torrent websites that will make you wonder how come you didn't think of it right away. Namely, many ISPs and network firewalls utilize only basic blocks.
This basic block is limiting the first point of connection to a torrent or website, hence, you must bypass this firewall. In order to do so, you have to begin your torrent on a different connection, like by employing your cell phone's internet data.
As soon as the torrent starts downloading, go back to the "blocked" Wi-Fi, and it will normally continue downloading. Just bear in mind, that this strategy is not going to succeed if the firewall is advanced, however, that's not the case frequently. The point is, it definitely doesn't hurt to try it out.
Rely On VPN Service To Outflank Torrent Blocking
Virtual Private Service or VPN is one of the most effective ways to outflank torrent blocking. Namely, a Virtual Private Service allows you to hide your real location, which means that you'll be able to easily access forbidden sites without having any issues.
How does it work? It utilizes a network of private servers in different geographic locations, as well as IP addresses, so it can hide your location. Now, the ISP is not going to be able to track your online activity due to the fact that internet traffic in this case flows through the VPN service's servers.
Additionally, this spectacular method lets people access web pages that otherwise you would never be able to, and one of them is precisely these torrent sites. Furthermore, Virtual Private Service services employ advanced encryption technology that is providing users with an extra layer of security.
If you decide to use this method, and you want to select the best VPN service, make sure to first go through their list of features, as well as the value proposition. Besides that, you should take a look at the online reviews to see which VPN service is rated as the best one.
Take A Look At These Suggestions Below!
Change The DNS Server To Unblock A Torrent Website
Now, this strategy can be defined as the most effective one, however, it is also the most challenging method. In case you didn't know, you can efficiently bypass the DNS level blockage by using a public DNS.
A Domain Name System translates an IP address into a website that consists of pictures and text. Now, you can effectively switch from the DNS server that is run by the ISP to a public one. Below, we will mention the most popular DNS servers out there:
Google DNS:

8.8.8.8 | 8.8.4.4

OpenDNS: 208.67.222.222 | 208.67.220.220

Comodo DNS: 8.26.56.26 | 8.20.247.20
If you have a Windows PC, then all you have to do is to open Network Device and then right-click to choose Properties, and then choose IPv4 Properties. Now, you must alter the DNS servers and click OK.
On the other hand, if you have a Mac, then go directly to System Preferences > Network > Advanced > DNS and just add new DNS servers. Once you're done with it, just click OK. This strategy is amazing and will certainly unblock torrent sites.
Employ Browser Extension
As previously mentioned, there are torrent websites that have geo-restriction, which means that you can access a certain website if you live in Italy, but you're not going to be able to access it if you live in China.
If that's the case with you, then you can unblock it by hiding your IP address. Now, some Chrome browser extensions can modify your IP address to some other locations. Additionally, with these extensions, you can easily access any blocked sites. 
So what are you supposed to do in this case? Just hunt down a reliable extension. If you're not sure how to do it, just use Ultrasurf. What is that? Namely, it is a reliable extension that has excellent reviews in the Chrome Store.
What's interesting is the fact that the Harvard University Berkman Center Circumvention Landscape Report has stated that this extension is "the best performing of all the tested tools". Keep in mind, that with it, you can utilize public Wi-Fi without any troubles, hide your IP, and location and encrypt your traffic. 
In order to use it, you first must add it to your Chrome browser. Just go to the Chrome web shop and add this extension to it. Once you do it, you will be able to see it at the top of your browser. Now, if you do not want Ultrasurf to run constantly, then just disable it manually and then enable it when necessary.
Employ A Dedicated Seedbox
Now, when it comes to this method, it's not going to help you unblock a site, however, it is going to be of huge help if your ISP is blocking downloads. Nowadays, these seedboxes are usually cloud-based services, which means that you have to pay a certain amount of money for a fee to gain access to a virtual or physical server running a BitTorrent client. 
Most of us are huge fans of torrent websites, hence, we completely understand your desperation when you're not able to access them. That's why we put together these strategies that will surely come in handy.