What Is A Best Minecraft 1.16.5 Bedrock Seeds ?
A seed is a randomly generated number that represents a specific world that was created when you started a new Minecraft game. This seed can be used by other players to play in the exact world you are playing!
How-To Use Minecraft Seeds
Using Seeds in Minecraft is relatively simple and the process is largely the same on all versions of the game. When you are creating a new world, look for the "Other world options …" area or in some cases you will only find an empty text box where you can paste your seed code into.
Bedrock works with the Windows 10, Nintendo Switch, Xbox One, and mobile versions .You can enable coordinates when you create a world in Bedrock . You can also head to the place or use the / teleport command!
Top 5 Best Minecraft 1.16.5 Bedrock Seeds :
1. Mesa So Alone
It appears in a Mesa Biome near two abandoned towns on this map. The biomes of Mesa are known to be very aesthetically pleasing, and this is your perfect opportunity to discover the secret of why nearby villages are abandoned. Legend has it that there is a villager's house on a floating island somewhere on the map.
Screenshot :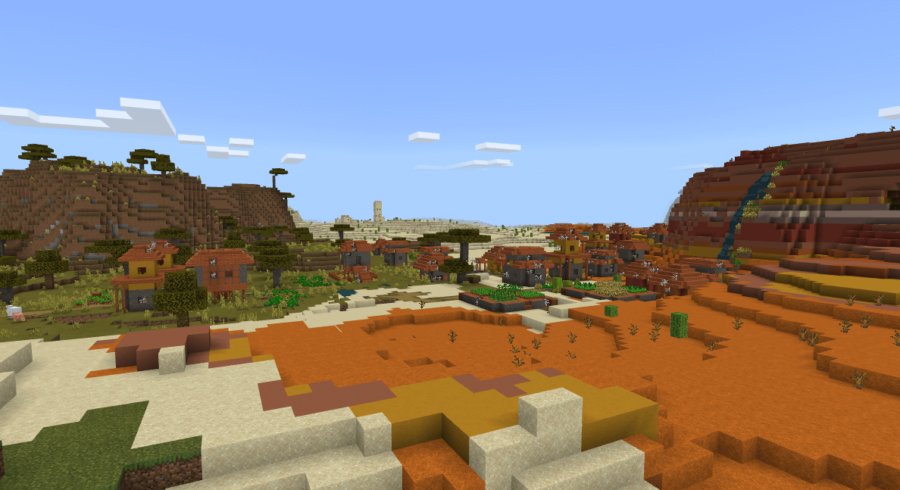 Discovered By: i_LOVE_Turt1es | Seed: -1479345304 |
Key Locations
Village #1: 2700 80 200
Village #2: 2650 80 520
Mineshaft: -2120 40 375
Stronghold: 1956 40 -1020
Floating Island Village: 3994 102 -23
2. The Pillager Challenge
For those of you who like to jump right into action when spawning, you can challenge yourself to protect the city and conquer the Outpost and Mansion. If you are successful, this seed has provided you with a perfect starting point for a world of survival!
Screenshot :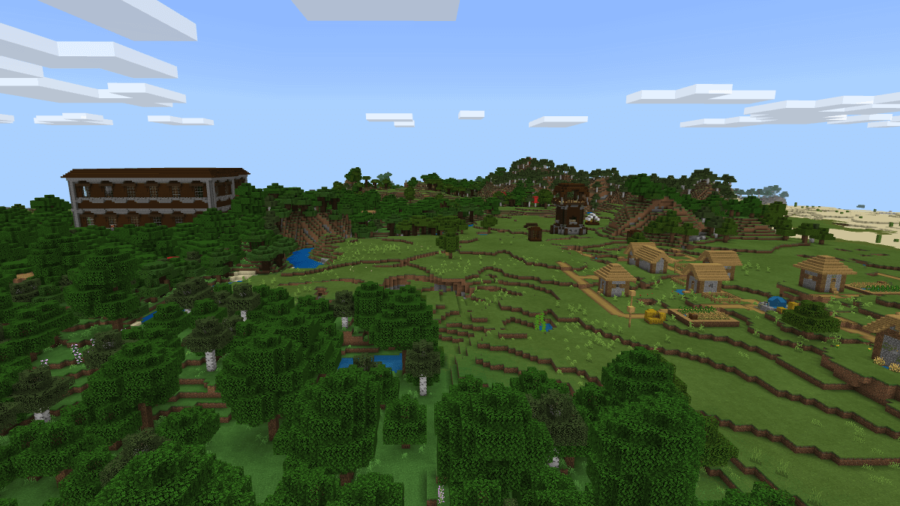 Credit: Flamewaker4848 – Seed: 1613434103
Key Locations
Village Near Spawn: 1060 80 460
Woodland Mansion: 1660 80 330
Pillager Outpost: 1480 80 350
Stronghold: 1630 1040
Ocean Monument: -310 -660
3. Ocean Monuments Galore
Screenshot :
Credit: Girly-Gamer – Seed: -1113465022 – Platform: Bedrock
Key Locations
Ocean Monument #1: 140 40 -380
Ocean Monument #2: 340 40 215
Ocean Monument #3: 240 40 735
Ocean Monument #4: -780 40 60
Ocean Monument #5: 200 40 -840
4. Simple Start, Great Opportunities
Screenshot :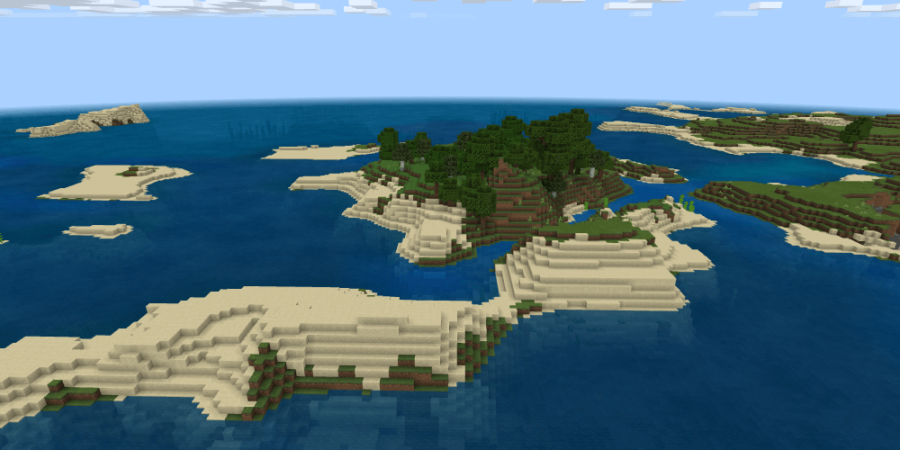 Discovered By: Electrical-Donkey917 | Seed: salmon
Key Locations
Overworld

Ocean Monument: 135 40 203
Village: -653 90 -349
Ruined Portal: -519 80 -583
Woodland Mansion: -900 80 -999
Ravine w/ Stronghold & Mineshaft: -1390 50 -994
5. A Gorgeous Start
Screenshot :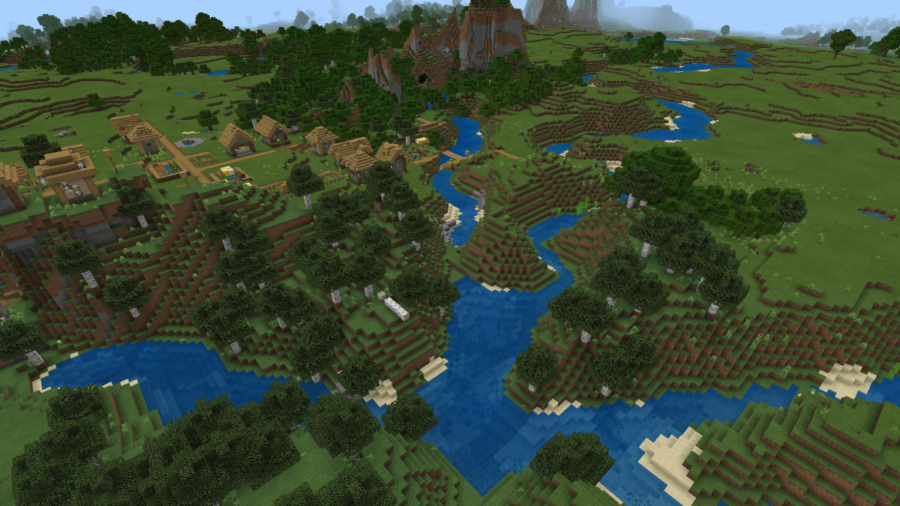 Credit: MinecraftChill– Seed: 1487266664
Key Locations
Village: 225 80 -750
Stronghold #1: -770 -660
Stronghold #2: -1250 -770
Pillager Outpost: -980 80 -870
Desert Temple: -480 80 120