What Is A Best Minecraft 1.16.5 Java Seeds ?
A seed is a randomly generated number that represents a specific world that was created when you started a new Minecraft game. This seed can be used by other players to play in the exact world you are playing!
How-To Use Minecraft Seeds
Using Seeds in Minecraft is relatively simple and the process is largely the same on all versions of the game. When you are creating a new world, look for the "Other world options …" area or in some cases you will only find an empty text box where you can paste your seed code into.
You can enable coordinates when you create a world in Java use the F3 key . You can also head to the place or use the / teleport command!
Top 5 Best Minecraft 1.16.5 Java Seeds (April 2021) :
1. Mansion Oasis
If you go a bit southwest and cross the Mesa, you will find a nice oasis enclosed by Mesa Biome with a Woodland Mansion. This is an extremely rare find and makes a wonderful home base (once cleaned up) with a fantastic view of warm colors.
Screenshot :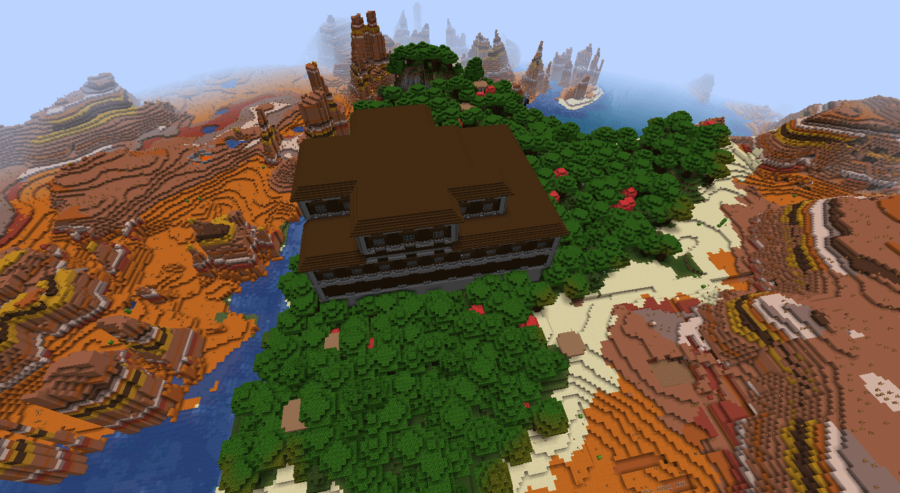 Discovered By: Killstepz | Seed: -1167558203395702077
Key Locations
Woodland Mansion: 125 80 125
Zombie Spawner: 44 12 93
Three Zombie Spawners: -18 42 -123 | -2 47 -126 | -12 30 -133
Mineshaft: 200 30 10
Village: 50 80 825
2. All Biomes Near Spawn
From your spawn location, you will find all the biomes listed, including the rare variants. Some of those variants are pretty rare on their own, but it's almost impossible for them all to appear near the spawn. This is the perfect map for you if you want to access all the resources in the game.
Screenshot :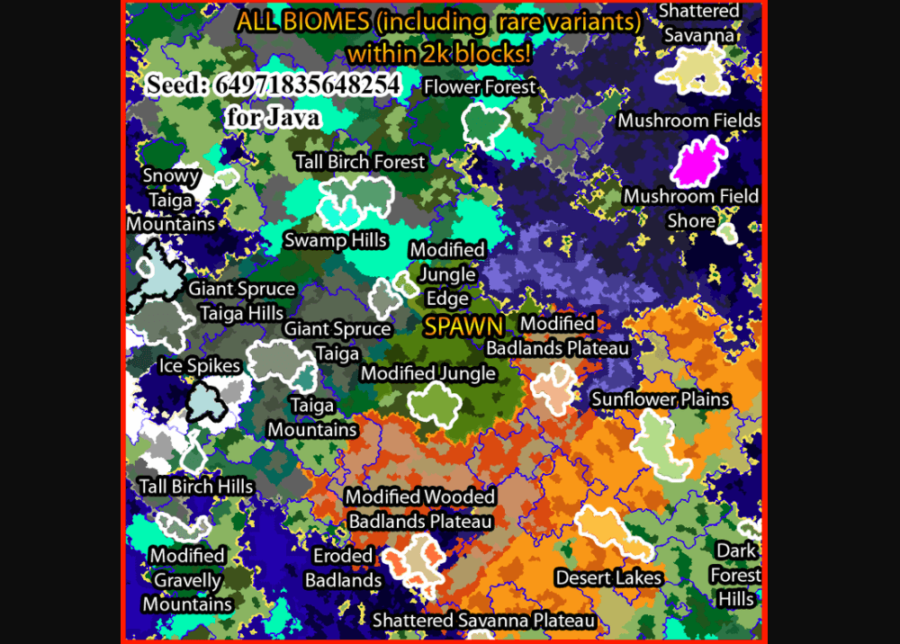 Credit: BigBrain5Head – Seed: 64971835648254
Key Locations
Jungle Temple #1: 56 80 360
Jungle Temple #2: 184 80 552
Jungle Temple #3: -408 80 360
Ocean Monument: 536 40 -280
Witch Hut: -248 70 -408
3. The Badlands Monument
Screenshot :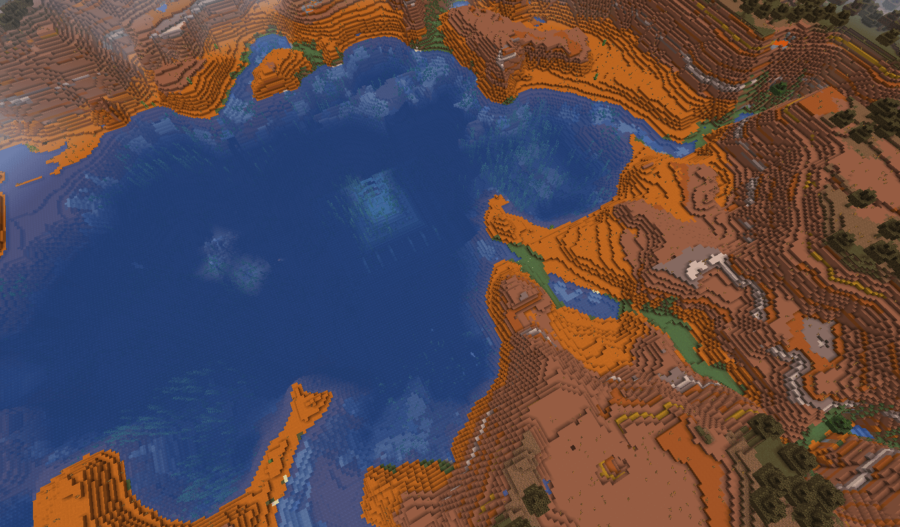 Credit: BigBrain5Head – Seed: 6106940150691661575
Key Locations
Ocean Monument: 24 40 8
Village #1: 372 80 804
Village #2: 836 80 676
Shipwreck #1: 168 40 -360
Shipwreck #2: -280 40 520
4. Neverwinter
Screenshot :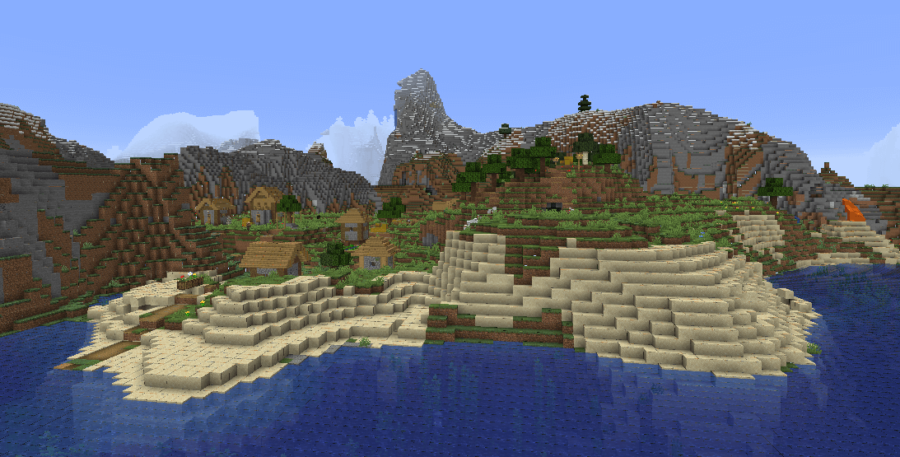 Discovered By: Plebiain | Seed: 627689198065479624
Key Locations
Village #1: 70 80 20
Village #2: 120 80 520
Village #3: -810 80 75
Stronghold: 1380 35 1252
Mineshaft: 20 35 60
5. Beautiful Mountain Top Village at Spawn
Screenshot :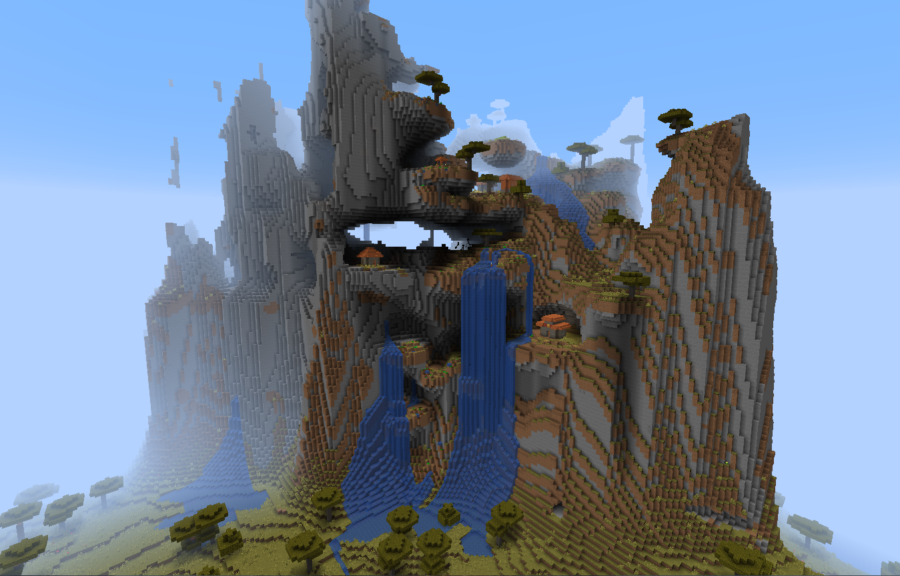 Credit: BigBrain5Head – Seed: 46663436141796529 – Platform: Java
Key Locations
Desert Temple: 152 328
Desert Temple #2: 216 -408
Desert Temple #3: 104 -744
Mushrom Biome: -1287 300
Witch Hut: 856 1112
Stronghold: -1640 -496
Ruined Portal: 136 -280
Shipwreck: -280 8