How To Install Forge & Optifine
Forge makes modding a lot easier and will sometimes save you if you're struggling to change everything in your game. If you are going to pair it with OptiFine , then you will want to make sure you have the latest version of Forge that you can download at http://files.minecraftforge.net/. Once you've installed it, you'll want to download a specific version of OptiFine.
How-To Install BSL Shaders 1.15.2
Once you have Forge & OptiFine installed, all you will need to do is download the zip file of the shader from list bellow and drop it in your shaders folder. Into the game -> Options -> Video Settings -> Shaders. You'll find a button called "Shaders Folder" which will open up the area you'll need to drop the files into. Do not unzip the file you download, that is not required!
BSL Shaders 1.15.2 specialize in realism and insert very realistic clouds, shadows and lighting effects in Minecraft. The shader is very similar to the SEUS 1.15.2 shader, but there are a few differences.  The BSL shader doesn't need as much performance as SEUS Ultra 1.15.2 and you can also use it with a computer that doesn't have as much power.
Screenshot :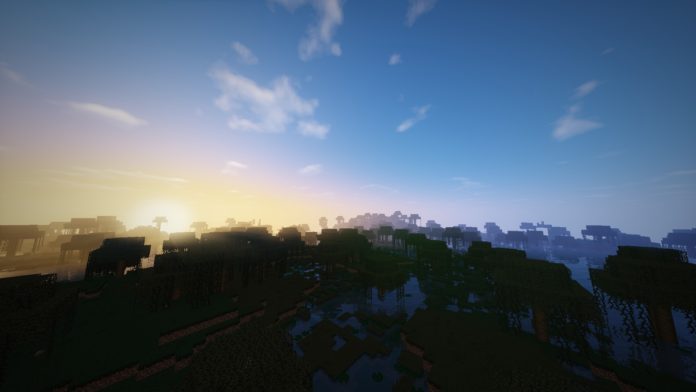 Download link BSL Shaders 1.15.2
| | | | | |
| --- | --- | --- | --- | --- |
| BSL Shaders 1.15.2 | Download | (Mirror) | Changelog | 27.04.2020 |