What are Roblox promo codes?
These are codes that you can use to get free cosmetic items for your avatar! You can equip them to your character in the Roblox Avatar area. You will keep these items permanently, so don't worry about them disappearing. However, make sure to redeem the codes as soon as possible as they will expire after a certain time.
Unfortunately, we don't know when new codes are coming to Roblox, so these are just as amazing to you as they are to me! If there's new code, we'll usually include it at the top of the page, so it's the first thing you see.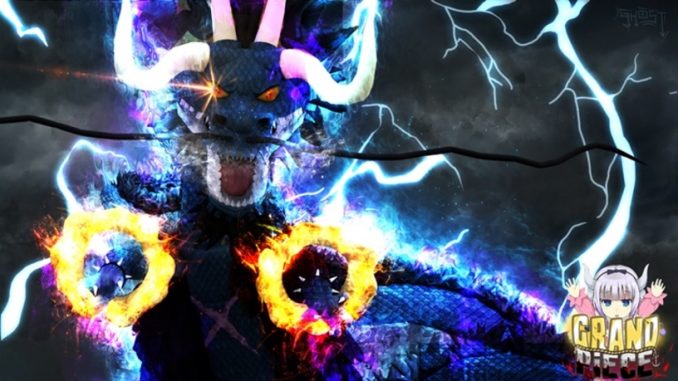 How To Redeem Grand Piece Online Codes
Open the game, press "M", which will open the main menu. After this, look for the red button on the side of the screen. Click on it and a tab will open; You will need to write the codes above in the blank space and press Enter for redeem.
Grand Piece Online Codes (Active) :
Here list 3 available codes :
290KLIKESDFRESET – Redeem for Devil Fruit Reset (NEW)
285K2XRACEREROLL – Redeem for Race Reroll (NEW)
280KLIKESSPRESET – Redeem for Stat Point Reset (NEW)
2xDROPRATE USE THIS IN V2.57+- Redeem code for 2x Drop rate [Expires March 22]
shutdownfixDFREMOVER – Redeem code for DF remover [Expires March 22]
SUB2SenpaiCiro – Redeem code for SP reset
Sub2AshzX – Redeem code for SP reset
80kDFNotifier – Redeem code for DF notifier
TYTISYONKO – Redeem code for SP reset
90kLikesDFNOTIFIER – Redeem code for DF notifier
30kSUBSPRESET – Redeem code for SP reset
Sub2Aricku – Redeem code for SP reset
SUB2CLEARLYREX – Redeem code for SP reset
100kLikesDFNOTEIFIER – Redeem code for DF notifier
SUB2NOOBMASTER123 – Redeem code for SP reset
beetlejuicemoment – Redeem code for DF reset
shutdownfix8HRDFNOTIFIER – Redeem code for DF notifier [Expires March 22]
25kSUBS – Redeem code for SP reset
100kLikesDFRESET – Redeem code for DF reset
REVOLVERAGZ – Redeem code for DF reset
105kLikes2XDROPRATE – Redeem code for 2x Drop rate
SUB2DETECTIVE – Redeem code for DF reset
SUB2ATHERIX – Redeem code for SP reset
85kLikesDFNOTIFIER – Redeem code for DF notifier
shutdownfixSPRESET2 – Redeem code for SP reset [Expires March 22]
shutdownfixSPRESET – Redeem code for SP reset [Expires March 22]
95kLikesSPRESET – Redeem code for SP reset
shutdownfixSPRESET3 – Redeem code for SP reset [Expires March 22]
100kLikesSPRESET – Redeem code for SP reset
Sub2Sendo – Redeem code for DF reset
SUB2DYN – Redeem code for SP reset
Grand Piece Online Codes (
Expired

) :