Utah Jazz and Phoenix Suns face off at Delta Center, Salt Lake City, UT on Sunday, November 19th, 2023 .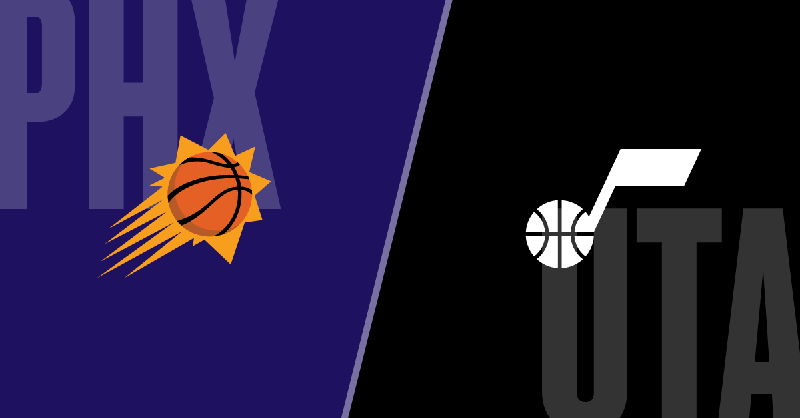 Who's Playing
Utah Jazz @ Phoenix Suns
How To Watch
Date: Sunday, November 19th, 2023 
Time: 8:00 PM ET
Location: Salt Lake City, UT
Arena: Delta Center,
TV channel: KJZZ, Arizona's Family 3TV / Arizona's Family Sports
Radio : SiriusXM, KSL 97.5 FM / S: KBMG 106.3 FM, KMVP 98.7 / S: KSUN
Live Stream: FuboTV
Utah Jazz – Phoenix Suns injury report
Utah Jazz injury report:
Walker Kessler: Out (Elbow)
Phoenix Suns injury report:
Bradley Beal: Out (Lower Back)
Damion Lee: Out (Knee)
Utah Jazz – Phoenix Suns starting lineups
The following were the starters for both teams in their previous games:
Utah Jazz starting lineup
PG: Jordan Clarkson
SG: Talen Horton-Tucker
SF: Lauri Markkanen
PF: John Collins
C: Walker Kessler
Phoenix Suns starting lineup
PG: Eric Gordon
SG: Grayson Allen
SF: Keita Bates-Diop
PF: Kevin Durant
C: Jusuf Nurkic
Game prediction : Utah Jazz – Phoenix Suns
Spread : Utah Jazz +5
Moneyline : Utah Jazz +181 | Phoenix Suns -197
Over/Under (Totals) : 240
NBA Point Spread Predictions
NBA point spread predictions provide a solution to dealing with imbalanced money line odds. Instead of solely predicting the winner of a game, these predictions focus on whether the favored team will win by a certain margin or if the underdog will lose but still cover the spread.
For instance, if you bet on the Los Angeles Lakers as favorites with a -7 point spread and they win by 8 or more points, your prediction would be correct. On the other hand, if you bet on the underdog and they lose by just 6 points, they would still cover the spread because they started with +7 points advantage.
NBA point spread predictions enable individuals to consider both winning margins and potential outcomes for underdogs in their betting strategy.
NBA Over/Under (Totals) Predictions
NBA over/under predictions provide an alternative method of betting on a basketball game. Rather than choosing a specific team to win, you are wagering on whether the total number of points scored will be above or below a set amount determined by bookmakers.
This type of prediction is appealing if you do not have a strong preference for either team or if you anticipate an exciting high-scoring game or a slow and evenly matched one. To illustrate, let's say the sportsbooks set the line at 210.5 points; if the final score is 115-107 with a total of 222 points, those who predicted "over" would win their bets.
Conversely, if the match concluded with a score of 101-104 totaling only 205 points, those who chose "under" would be successful in their wagers.
NBA Money Line Predictions
Money line bets are most valuable when you bet on two evenly matched teams. They mean you pick the winner of the game. A team like Golden State that wins 65+ of its 82 games in a season isn't too far-fetched to be listed at -650 or more on the money line betting line.
In contrast, bets against these elite teams are a great way to maximize profits when they lose.