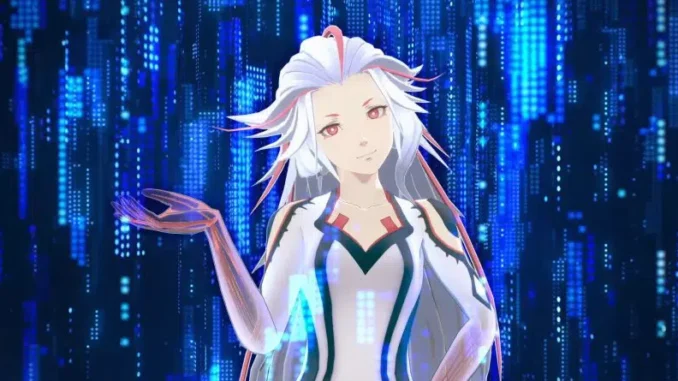 AI: The Somnium Files – nirvanA Initiative has an engrossing, twisting plot. When you reach the end of journey, you may be left with a few unanswered questions. nirvanA Initiative, unlike its predecessor, has a post-game. There's a chance you went straight for it after discovering the number in the game's epilogue, but there's also a chance those digits simply confused you. No need to worry; this nirvanA Initiative Post Game, Nil Number, and remaining secrets guide will point you in the right path.
AI: The Somnium Files – nirvanA Initiative Nil Number
Mizuki and her new friend will visit the main ares and speak with the characters who normally inhabit them during the epilogue.
Back at Naix HQ, a hologram of Tokiko will speak to Mizuki. She will reveal a six-digit number before leaving you to enjoy your dance number and receive your credits. Make a note of this number. This is the Number of Nil. But where do you put this number? Remember when Ryuki first met her during the campaign?.
You wish to go back to the timeline node Ryuki Chapter 1, February 11th (Mon) – Ought to Know. Specifically, the President's Office of Naix Japan.
Talk to her for a while, then look at the Nonuple-X logo behind her until she says, "Are you a Frayer?"
If you answer "Yes" to her queries twice, she will ask for the Nil Number. Enter the number you wrote down previously.
You have now reached "Ryuki Chapter Diverge." The world will start to fall apart, and you will be presented to a scene that defies reality. You'll regain control of Ryuki in third person, and all that's left is to navigate through the level geometry.
Now proceed straight through till you reach Tokiko. Choose "Share" when she ask you: "Do you wish to give him the information?"
AI: The Somnium Files – nirvanA Initiative Post Game And Remaing Services
Following this, you will be able to access a new branch that depicts a world that may have been. However, there are more secrets to be discovered. The one that is immediately unlocked is accessible in the Bonus menu and may be accessed only after clearing this ending. This is the 3rd Class Cabin, which will be familiar to fans of Uchikoshi's prior work: it is the first escape room from his breakout game 999 – Nine Hours Nine Persons Nine Doors..
This has also been completely rebuilt in 3D as a Somnium for Aiba to explore! When you reach the end of the mode, it will be over. Completing it will get Tama and Aiba the Nonary Bracelet, which they will wear with amusing speech referencing 999.
This will set you up nicely for your post-game clean up, but it's not the only mystery nirvanA Initiative has. Many gamers will overlook a much more tucked away one. At the very bottom of the Appendix menu, there will be a new entry called "Nirvana Spell." Fray Dumb Letter is the only thing visible here.
Here's some context: Hidden Bats was the name of an ARG carried out using a number of in-universe Twitter accounts and a hub site. If you missed it and want to catch up, the ARG is available on the AI fan wiki.
After it was finished, there was still a TV screen at the bottom of the main page with the word Answer printed on it. By clicking this, you will be prompted for a Nirvana Spell, and inserting that Appendix entry will allow you to crack the code.
Final Thoughts
The successor to AI: The Somnium Files turned out to be a considerably more mind-bending game than we could have imagined. We hope we put all of you Frayers on the proper path to escaping the simulation!