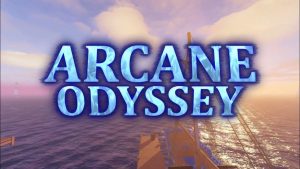 Knowing the best magic combos and how your magic types interact will give you a significant advantage over your opponents in Arcane Odyssey.
Arcane Odyssey Guide – Best magic combos to use
The best magic combos in Arcane Odyssey are as follows:
Ash and Explosion
Ice and Water
Lightning and Water
Metal and Magma
Ash and Explosion
The Petrified effect of Ash magic works brilliantly with the Charred effect of Explosion. Along with dealing 40% more damage to Petrified enemies, the Charred effect causes enemies to become instantly petrified by Ash magic.
Ice and Water
The Soaking effect of Water magic interacts with Ice magic to increase its damage by 25%. Furthermore, Ice magic's Freezing effect increases Water magic damage by 30%. Third, when used on Soaked enemies, Ice magic causes them to freeze.
Lightning and Water
While Lightning's enemy paralysis effect is usually limited to enemies with 33% or less HP, being soaked by Water magic negates this cost. So, not only will soaked enemies receive 25% more lighting damage, but you can also paralyze them as much as you want.
Metal and Magma
Metal and Magma both have attack-boosting effects, the Bleeding and Meltling effects, which increase the damage of their attacks by 20%.
That's all there is to know about Arcane Odyssey's best magic combos.
About Roblox
Roblox is an online game platform and game creation system created by Roblox Corporation that allows users to program games and play games created by other users. The platform, created in 2004 by David Baszucki and Erik Cassel and released in 2006, hosts user-created games of various genres coded in the programming language Lua. Roblox was a small platform and company for the majority of its history. Roblox began to grow rapidly in the second half of the 2010s, and this growth has been accelerated by the COVID-19 pandemic.
Related: