If you've ever played an FPS game, you've probably heard of Activision's Call Of Duty Warzone. The game is part of COD Modern Warfare and is linked to COD Black Ops Cold War, COD Vanguard, and the upcoming Modern Warfare II. With the success of COD Mobile, it makes sense for Activision to bring their PC games to mobile once more. This article will go over the most recent leaks and reports pertaining to COD Warzone Mobile gameplay footage from the game's alpha testing phase.
COD Warzone Mobile Gameplay Leaks
According to the footage, the mobile version can host 150 players in a match, whereas the console and PC versions can only host 120. COD Warzone Mobile appears to have used the same mechanics as other battle royal games. A plane drops hundreds of players onto the map, where they must equip themselves and engage in gunfights until only one player survives.
However, there are some significant highlights that contribute to the game's uniqueness. For example, COD Warzone Mobile allows players to self-revive. After being killed, players are taken to the Gulag after being killed. They can return to the battlefield by fighting other players in this area.
The gunplay appears to be accurate and involves a lot of mechanical and movement-based skills, which should provide a new challenge to players. The game adheres to the traditional battle royale model while also incorporating fast-paced action and gunfights.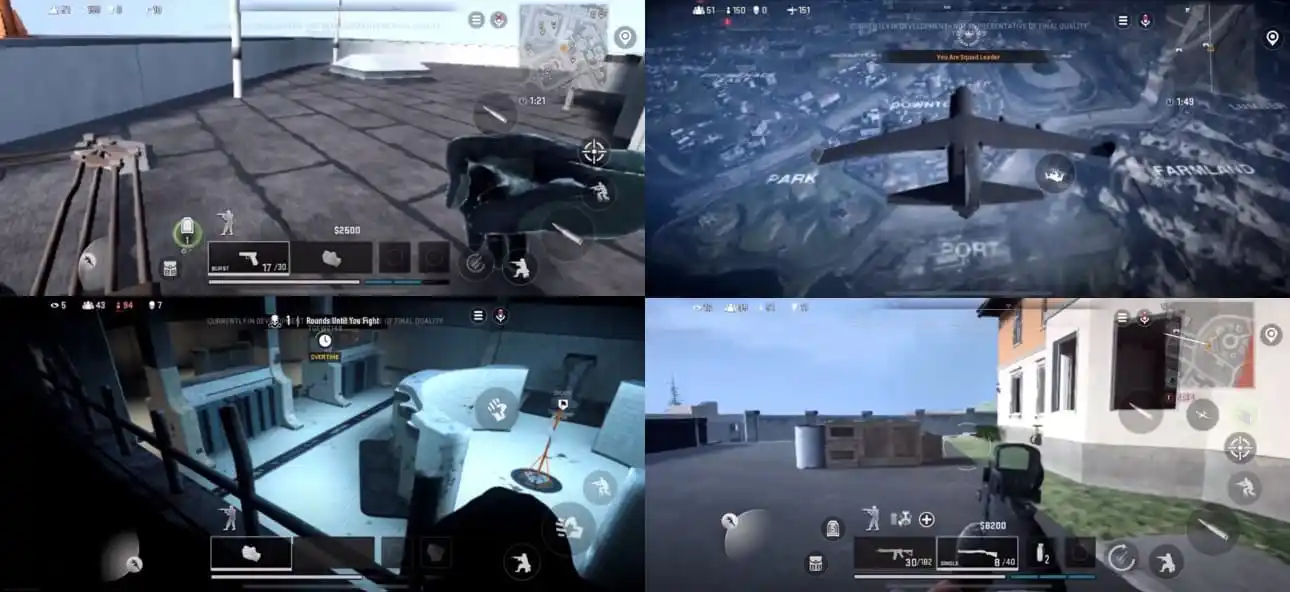 Last but not least, the graphic quality is quite poor when compared to other mobile games. This remark, however, can be overlooked because the quality may have been compressed when it was uploaded to Twitter. Furthermore, the game is currently in alpha testing, implying that it will be improved.
The Mobile Version Will Aim To Deliver A Premium Experience
As of now, the alpha test gaming is only available on high-end devices. Given the game's current state, we can safely predict that it will be a challenging experience.
It's understandable given the amount of rendering required by the game's cityscape and interior elements. This, however, means that it will be a luxury experience available only to those with a capable handset.
Project Aurora is another name for COD Warzone Mobile. You can find its official page here.
Call of Duty: Warzone wiki :
Developer(s)

Infinity Ward
Raven Software

Publisher(s)
Activision
Series
Call of Duty
Engine
IW 8.0
Platform(s)
Microsoft Windows
PlayStation 4
Xbox One
PlayStation 5
Xbox Series X/S
Release
Microsoft Windows, PlayStation 4, & Xbox One
March 10, 2020
PlayStation 5 & Xbox Series X/S
2021
Genre(s)
Battle royale, first-person shooter
Mode(s)
Multiplayer