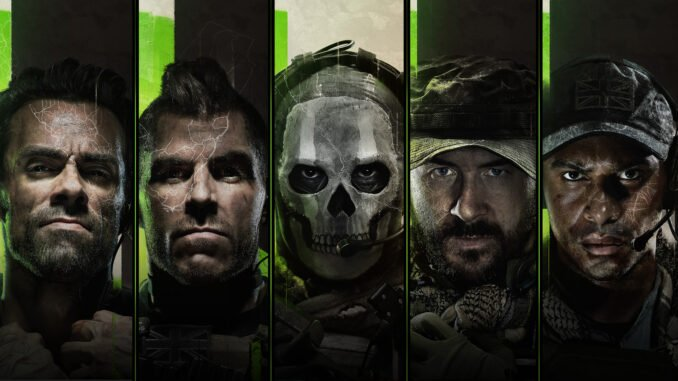 With the release of the game's first trailer, we've finally gotten our first real look at what the latest installment in the Call of Duty series will have to offer. And, while fan excitement for Modern Warfare 2 is high right now, the game itself will be more expensive on some platforms than in the past. Why is Modern Warfare 2's Price a controversy ? Is there a reason for this? This article will address these concerns.
The Standard Edition is $70
Modern Warfare 2's cheapest edition is $70 across all platforms, including PC. Yes – Activision raised the price by $10 for all platforms.

The Vault Edition is $99.

There is no $60 edition anymore.

— CharlieIntel (@charlieINTEL) June 8, 2022
When preordering Modern Warfare 2, players can choose between the Standard Edition and the Vault Edition. The Vault Edition is the more expensive of the two, costing a whopping $100. Nonetheless, it includes some perks such as an Operator Pack, early access to the Open Beta, Battle Pass skips, and other cosmetic rewards. The price of the Standard Edition, however, is what has gamers up in arms.
According to Call of Duty's official blog, the standard edition of "Modern Warfare 2" will cost $70 across all consoles. This represents a roughly $10 price increase over the previous two entries in the series, Black Ops Cold War and Vanguard. While PS5 and Xbox Series X players have already paid $69.99 for the previous two Call of Duty games, this price increase on last-gen platforms is unheard of.
On top of all of this, the Standard Edition doesn't even come with the Season 1 Battle Pass that's releasing alongside the game. Additionally, this news comes fresh off the heels of the announcement that cosmetics in "Warzone" won't transfer over to "Warzone 2" (via charlieINTEL). Not only will gamers have to buy new skins for their guns, but they will also have to pay a $70 entry fee.
The Reason Behind Modern Warfare 2's Price Increasing
MW2 will not be released as a standalone product for the PS4 or Xbox One this year. Instead, only the "Cross-Gen Bundle" will be available, which is compatible with both last-gen and current-gen PlayStation and Xbox platforms. This has naturally resulted in the game costing more than usual, especially for those who haven't yet purchased a PS5 or Xbox Series X console.
While this is somewhat disappointing, the bright side is that those who buy Modern Warfare 2 will have access to current-gen versions of the game if they ever upgrade their console. Still, the fact that Modern Warfare 2 will be available for $69.99 this year is likely a difficult pill for many fans to swallow for the first time.
Call of Duty: Modern Warfare 2's – PC System Requirements
Minimum Requirements
OS: Windows 7 64-bit
Processor: Intel Core i5 8400 or AMD Ryzen 3 3300X
Memory: 12 GB RAM
Storage: 175 GB
Graphics: Nvidia GeForce 1060 3GB or AMD Radeon RX 580 4GB
DirectX 12 Compatible Graphics Card
Recommended Requirements
OS: Windows 10 64-bit or Windows 11
Processor: Intel Core i7 8700K or AMD Ryzen 5 3600X
Memory: 12 GB RAM
Storage: 175 GB
Graphics: Nvidia GeForce 1070 8GB or AMD Radeon RX Vega 56 8GB
DirectX 12 Compatible Graphics Card
Call of Duty: Modern Warfare 2 wiki :
Developer(s)
Infinity Ward
Beenox (Remastered)
Publisher(s)
Activision
Director(s)
Jason West
Producer(s)
Mark Rubin
Designer(s)

Todd Alderman
Steve Fukuda
Mackey McCandlish
Zied Rieke

Artist(s)
Richard Kriegler
Writer(s)
Jesse Stern
Composer(s)
Hans Zimmer
Lorne Balfe
Series
Call of Duty
Engine
IW 4.0
Platform(s)

Microsoft Windows
PlayStation 3
Xbox 360
macOS
PlayStation 4
Xbox One

Release
Microsoft Windows, PlayStation 3, Xbox 360

macOS

Campaign Remastered
PlayStation 4

Xbox One, Microsoft Windows

Genre(s)
First-person shooter
Mode(s)
Single-player, multiplayer