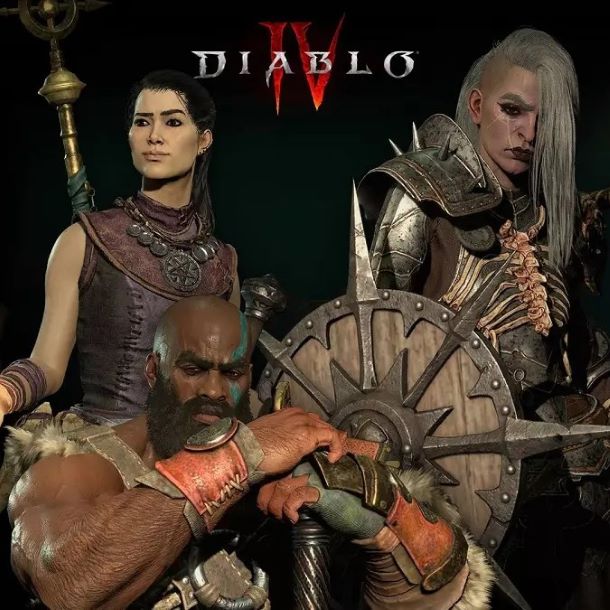 In this guide, we'll take a look at all the Diablo 4 cosmetics and their respective prices, then walk you through the process of buying them.
Diablo 4 Cosmetics Guide – Available options & their prices
Diablo 4 cosmetics are all about personal expression, allowing you to add flair to your character's appearance without any impact on gameplay. These cosmetic items are bundled together, enabling you to transform your entire look with a single purchase.
Delve into the mesmerizing world of Diablo 4 cosmetics and discover the following dazzling options, each with their own distinct price tag:
Dressed to Kill Armor Set – 1300 Platinum Coins
Raised by Wolves Armor Set – 2500 Platinum Coins
The Lion of Arreat Cosmetic Set (Barbarian) – 2200 Platinum Coins
The Weight of Gold Mount and Mount Armor – 1600 Platinum Coins
Wraith Lord Cosmetic Set (Necromancer) – 2800 Platinum Coins
Keep in mind that the availability of these items may vary as the in-game store periodically updates its inventory.
Diablo 4 Cosmetics Guide – How to buy them
To acquire these awe-inspiring cosmetics and skins, you'll need Platinum Coins, the currency of choice in Diablo 4. Earn Platinum Coins by completing in-game objectives through the season pass or opt for a more expedited approach by purchasing them with real money. The exchange rate is approximately 200 Platinum Coins for $1.99.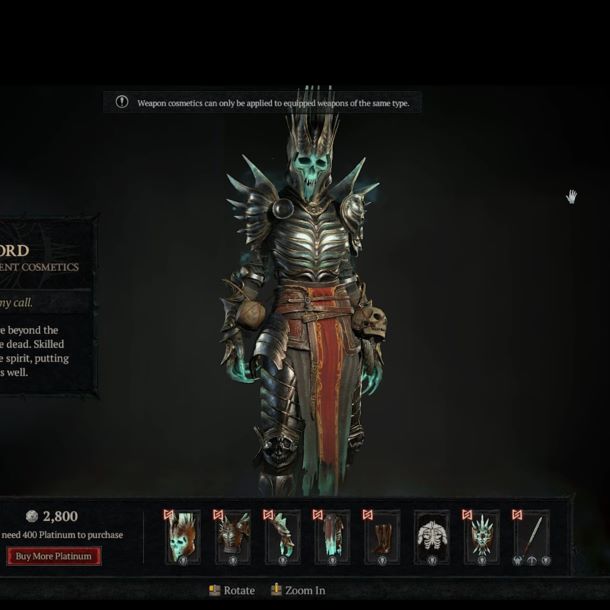 Purchasing your desired items is a breeze. Simply access the in-game shop, peruse the available selection, select your favorites, and confirm your purchase. Keep in mind that item bundles are class-specific, meaning that a bundle purchased for a particular class can be used on any character within that class. The shop conveniently filters items by class, streamlining the selection process for your fiery rogue or any other preferred class.
Now that you've adorned yourself in the finest Diablo 4 cosmetics, it's time to embark on epic adventures and vanquish formidable foes. With your fresh and fashionable appearance, you'll stand out as a true force to be reckoned with in Sanctuary.
Related: