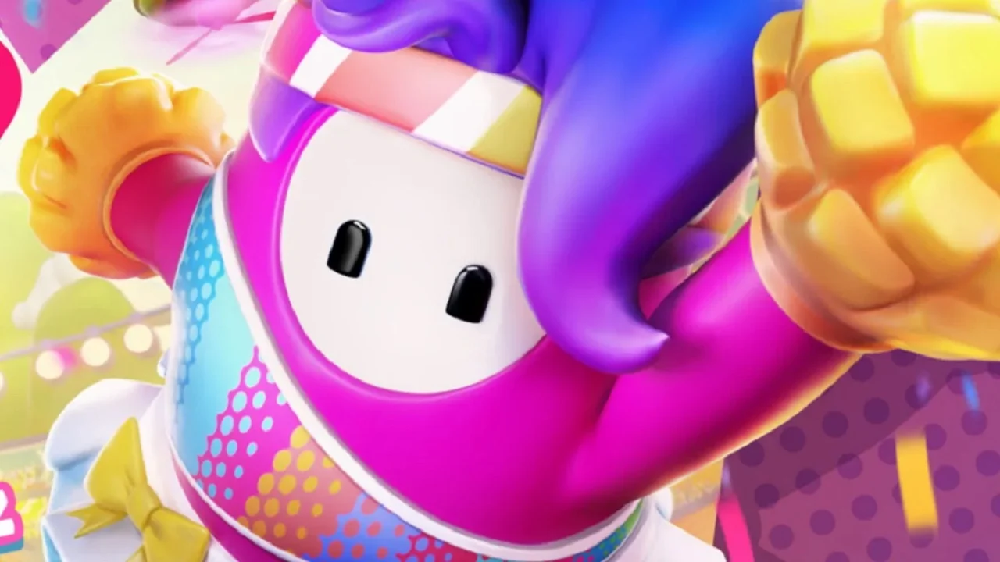 What Time Does Fall Guys Free To Play Come Out?
Mediatonic has confirmed that the Fall Guys release date for its free-to-play update 04:00 PT / 07:00 ET / 12:00 BST on Tuesday, June 21. This is when the game will officially launch on the Nintendo Switch and Xbox platforms, as well as being free for all, so get ready to snatch some crowns.
Mediatonic hasn't confirmed the times above, but there is an in-game countdown that says Season 6 will end in 1d and 2hr as of 10:00 BST on June 20. This means that the free season must start at the above times.
last but definitely not least, welcoming Blast Ball.

this new final makes use of our explosive new obstacles.

1 like = 1 Blast Ball thrown at me pic.twitter.com/rxKBi6ohmd

— Fall Guys – Free For All – JUNE 21st 👑 (@FallGuysGame) June 19, 2022
Nintendo Switch and Xbox Pre-Registration Rewards
For anyone who pre-registers (even if you're already an avid Fall Guys player) ahead of the Free For All season kicking off (before 17:00 PT and 20:00 ET on June 20th, as well as 01:00 BST on June 21st) , you'll be rewarded with the following, depending on the community milestone hit:
Keen Bean Nameplay – (500,000 players)
3,500 Kudos – (1m players)
Burgers Pattern skin – (1.5m players)
Muscleman Emote – (2m players)
Melonhead costume – (2.5m players)
How to Link your Epic Account to Fall Guys – PC, Xbox, Switch and PS ?
Follow 8 steps below to link your Epic Account to Fall Guys :
Go to the Epic Games site
Sign in with your account
Hover over your display name and select Account
Next, select Connections — Accounts
Select Connect for the account you want to link to your Epic account
Now keep in mind that the first account you connect will be your main account. At the moment you can't unlink your Primary Account in Fall Guys, so if you make the wrong decision you will need to contact the Mediatonic support team so they can reverse this once which is not ideal
Select Link Account
In the pop-up window, log in with your platform account details and confirm the process and click continue to finish .
Does Fall Guys Require Ps Plus Or Xbox Live Gold?
Fall Guys does not require PS Plus or Xbox Live Gold. As both platforms do not require the services to play free games online, anyone can jump in and start playing without needing to subscribe to either service.
Fall Guys  wiki :
Developer(s)
Mediatonic
Publisher(s)
Director(s)
Jamie Riding
Producer(s)
Alex Ruse
Designer(s)
Joseph Walsh
Programmer(s)
Artist(s)
Rob Jackson
Composer(s)

Jukio Kallio
Daniel Hagström

Engine
Unity
Platform(s)

Microsoft Windows
PlayStation 4
Nintendo Switch
PlayStation 5
Xbox One
Xbox Series X/S
Android
iOS

Release
Windows, PS4

Switch, PS5, Xbox One, Series X/S

Android, iOS

Genre(s)
Battle royale, platform
Mode(s)
Multiplayer