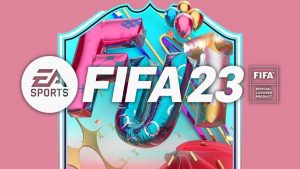 Everything we know so far about the FIFA 23 FUT Birthday event, including the release date, predictions, and leaks, is provided below.
FIFA 23 FUT Birthday release date time
We don't know when this promo will be available in FIFA 23, mainly because there haven't been many leaks about it. There have been rumors that it will be released on March 17, 2023, but nothing has been confirmed. These, however, have since been debunked.
If we had to guess, we would say that this promotion will go live on March 24th. Which is slightly later than usual in the year, but still in March.
Although we cannot be certain of the date, it will be released at 6PM GMT / 1PM ET / 10AM PT, as with all other content in FIFA 23. This is when all new FIFA content is released, and FUT Birthday will be no exception. There are usually daily player SBCs for FUT Birthday as well.
FIFA 23 FUT Birthday predictions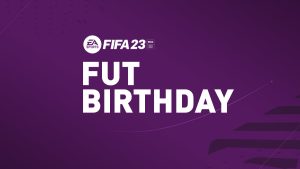 There haven't been any leaks for this promo yet, so we're completely winging it, but that's part of the fun. So we'll try to guess who might show up; however, the FUT Birthday event is difficult to predict because FIFA gets quite creative with the cards.
CAM, Carles Gil (New England/Spain) – The MLS has received a lot of attention in recent promotions, so it stands to reason that this trend will continue.
CAM, Declan Rice (West Ham/England) – Making a pumped-up, attacking version of Declan Rice would be a lot of fun, especially since he hasn't had many specials yet this FIFA, whereas West Ham players are frequently featured in promotions.
CB, Romelu Lukaku (Inter Milan/Belgium) –In FIFA FUT Birthday, one striker is always converted into a defender. We believe Lukaku is a good choice for it this year, especially given his lack of specials.
ST, Cristiano Ronaldo (Al Nassr/Portugal) – This one may not appear to be particularly inventive, but it is Cristiano Ronaldo, a player with few specials in FIFA 23. He was in previous years, so he might not appear this time.
These are just a few ideas; there will be plenty more. Last year, over 30 players were released during this promotional period, so there should be something for everyone.
Related: